Let your potential customers learn about what makes your business special!
Research has proven that consumers are likely to patronize local businesses, especially if they know the people who run them. SNJ Today's Business Spotlight gives local business owners the opportunity to introduce themselves and their staff to the residents of the greater Cumberland County area.
Your Business Will Be Seen SNJ Today Weekly Community Newspaper and Online at SNJToday.com:
SNJ Today Community Newspaper, is the greater Cumberland County area's top weekly newspaper with a total weekly circulation of 10,000 copies. Direct-mailed via the U.S. Postal Service and also bulk dropped to retail, dining, and service establishments throughout the Cumberland County.
SNJToday.com is viewed by thousands of visitors each week. Each story published in the paper is also published online and on our page turning online paper. We also email selected featured stories to our loyal subscriber list each week.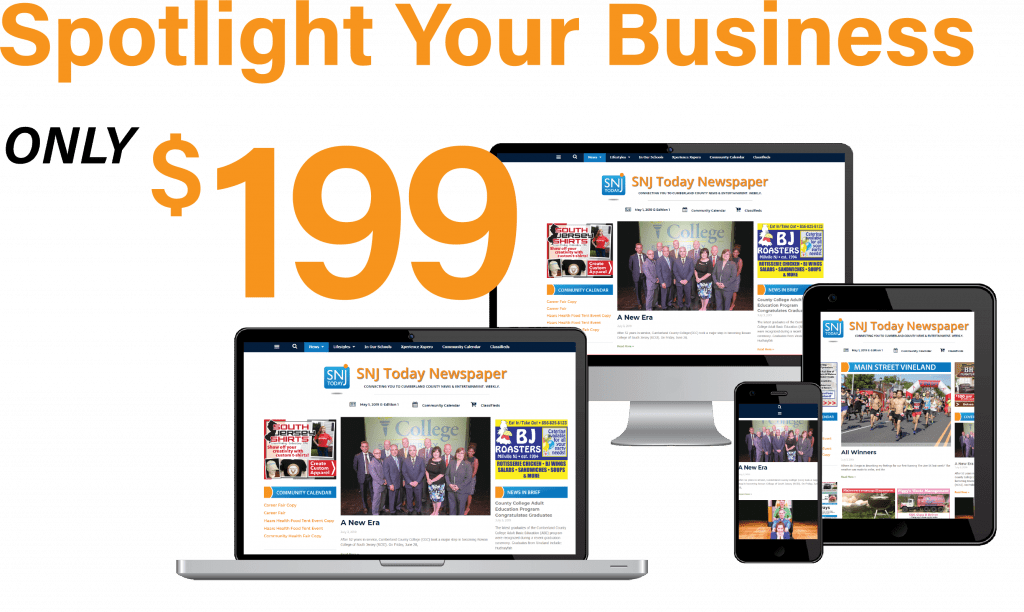 Submit your business spotlight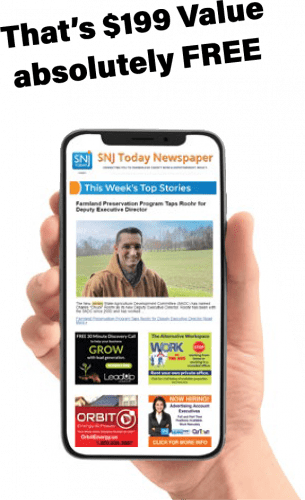 Don't miss out on this deal
Sign up today and get your digital ad placed on SNJTODAY.COM for the entire year absolutely FREE!! Your ad will be seen throughout our entire website for thousands of our daily visitors to see and click on to take them to your website!