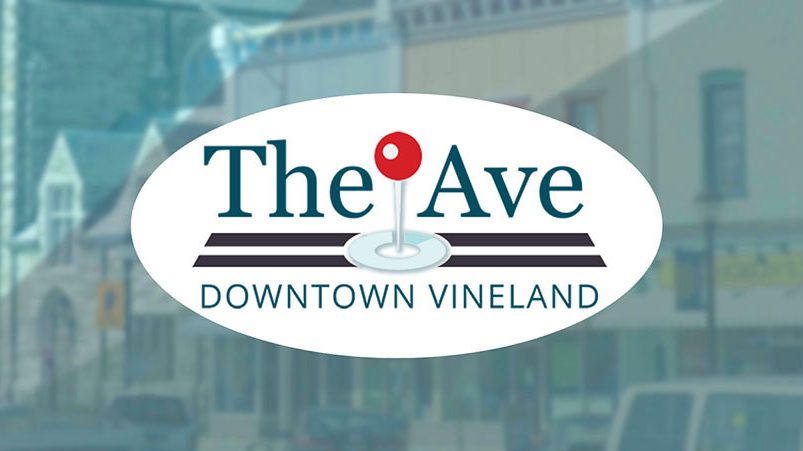 No stranger to downtown Vineland, Donata Dalesandro was born and raised in Vineland. Her first job at age 15 was on Landis Avenue, at her uncle's business, Royce Camera Shop. Like many of us "old timers." she used to "cruise the Avenue" on most weekends—driving back-and-forth, stopping to meet friends. Let's face it, in those days, downtown Landis Avenue (The Ave) was where all the action was.
About 18 years ago, her boss told her that there was a new organization that was formed to help revitalize Landis Avenue—the Vineland Downtown Improvement District.
"The mission of Main Street resonated with me because we all knew the malls caused many businesses to close in downtowns all across the country," Donata says. "Prior to working for the bank, I got to travel a bit for work and I saw that malls everywhere were all the same. Vanilla."
Donata was compelled by the mission of Main Street and the more she learned the more it made sense to her to bring back unique businesses to the downtown.
"Small businesses are the source of our jobs, too," she states.
She has been involved with Main Street Vineland for about 18 years and has served as a volunteer, Promotions Team chair, Board of Directors member, and now the Organization Team chair.
"What I love about the downtown is that it's familiar and where I grew up," she says. "I've seen it revitalized, repaved, attempts to re-invent it. I like the multicultural food and how everyone gets along. I love the events and seeing old friends come back to the Ave, then meeting new friends helping to organize the events. It's a place to get out of your head and work toward a common cause.
"I think if we could put affordable housing for people who want to live in the downtown it would pave the way for more businesses," she adds. "Creating a walking community would benefit a lot of people, young and old. I work for a business in the downtown and I like working on Landis Ave because if you want something to eat or drink, just walk out the door. If you want to get out of the office to clear your head, just walk down to The Spot.
"The best kept secret of Landis Ave is that there is so much parking everywhere that it isn't even an issue, it's just perceived as an issue," Donata states. "And then there's the food. Good food everywhere and all types, Indian, Italian, Spanish, Chinese, Tai, Vegan, Jamaican—there are bakeries, a Post Office, barber shops, convenience stores … all within a few blocks of my office."
For more on Main Street Vineland, call the office at 856-794-8653 or visit TheAve.biz. or check us out on Facebook. You can also e-mail me at rswanson@vinelandcity.org.