David Acosta (incumbent)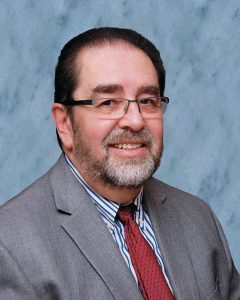 I am a lifelong resident of Vineland. I have two children and six grandchildren and have lived with my fiancee for the past 43 years. I graduated from Vineland High School and Stockton University where I earned a degree in Political Science. I was bestowed the designation of Certified Public Manager by the New Jersey Department of Personnel and Fairleigh Dickinson University.
I was employed by Rural Opportunities Inc., (ROI) as a Nutrition Specialist. I was promoted to the position of State Director and managed a $5 million non-profit agency. After ROI, I was hired by the New Jersey Casino Control Commission (NJCCC) and later transferred to the New Jersey Division of Gaming Enforcement. I retired after 28 years of state service. After retiring from NJDGE, I accepted employment with the Ohio Casino Control Commission, and afterward with the Mass Gaming Commission as Director of Licensing.
In your opinion, what are the three biggest issues facing Vineland/Cumberland County?
1. Economic development.
2. Growth of the community.
3. Employment opportunities.
How do you plan to address the issues listed above if elected?
The three issues identified in the prior question require an understanding of the needs of the community and how best to address them. These three topics are interrelated as one must plan for the future with these in mind.
Economic development in my opinion requires the analysis and decision-making with respect to the types of industries and businesses that bring jobs and become good partners with the community. Growth again includes the analysis and smart decisions with respect to land use, housing, schools, and infrastructure. If too many houses are built, but there are no employment opportunities to support the increase in housing units, the community will encounter major problems such as foreclosures, strain on the infrastructure, and the need to construct more schools without the means to address these issues.
As a member of Council, I will work toward and ensure that before decisions are made that may have long-term harm on the community, they are avoided at all cost. This requires working with the municipal planners, economic planning professionals, the municipal administrators, the business leaders, and constituents. I believe that I have strong listening skills that will allow me to make decisions that may affect the community.
Please provide a closing statement:
I have proudly served the past four years as a member of City Council. I have served with a group that has shown civility and respect. If given the opportunity to continue serving on Council, I will push to expand the economic growth that we have seen in the past four years. The expansion of the Industrial Park, the designation of green space and farming, as well as new housing developments for seniors are examples of what good governing produces.
I have the skill set and dedication to succeed and be productive. Your vote and support are greatly appreciated, and I will always be honored to serve and to be your representative on City Council.
Dr. Elizabeth Arthur (incumbent)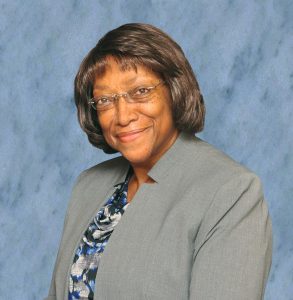 I am a lifelong learner and an advocate for education. Influenced by educators in my younger years gave me the desire to pursue teaching. Now having the opportunity to do so in higher education, I love sharing knowledge that benefits willing recipients.Born and raised in Wilmington, North Carolina, but a resident of Vineland for the past 50 years, I take great pleasure in being the mom of three children along with their spouses, and Gram to 11 grandchildren, four granddaughters, and seven grandsons in addition to earning a Doctor of Business Administration doctoral degree.
In your opinion, what are the three biggest issues facing Vineland/Cumberland County?
Three of the biggest issues facing our community are education, technology, and workforce development. The COVID-19 pandemic has wreaked havoc while creating opportunity. Our educational systems have taken on an amoebic form that is constantly evolving while trying to survive the unknown challenges of what is ahead. Technology is a critical factor in reforming and continuing the education process. We are feeling the enormity of stretching bandwidth to accommodate the stress of internet access through conference calls and video chatting to educate while working from home. How will our workforce develop these new skills that has required on-the-job technology training while maintaining businesses and households?
How do you plan to address the issues listed above if elected?
Education from every angle is key to addressing these three issues. While facilitating learners is part of my current livelihood, emphasis is made on the need for students to have computers and internet access. It is no longer an option for households to have internet access, but mandatory. A collaboration of businesses, internet service providers, educators, government officials, and community advocates could serve as a catalyst for preparing us to educate, expand technology, and prepare our future workforce. Our education curriculums will need reimaging by developing an automating process that will benefit families and businesses.
One of things I think collaboration can help with is creating new curriculums that address the current way we conduct business, educate, and live. Jobs today require more technology. Changing our delivery of education could ripple into how we educate our workforce and potentially create some new economic development benefits that could sustain our community while improving our quality of life. One of the things I have learned over the years is that it takes commitment, communication, and a willingness to change in order to continue to grow. Let us develop a workforce that is able to work smarter and be more productive.
Please provide a closing statement:
I have learned a lot about what it takes to run city government over the past two years. It has been educational, enlightening, and sometimes complex. I would love to continue in this capacity and help incorporate educating our workforce and seek to improve our technological reach. I believe this team is committed and willing to continue to grow our community.
Ronald J. Franceschini, Jr. (incumbent)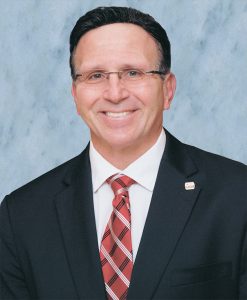 I live and grew up in East Vineland on my family's farm and graduated from Vineland High School. I earned a master's degree from Temple University. I am the former director of Cardiac/Pulmonary Services and Emergency Management at Bacharach Rehab Hospital. I was a two-term Vineland School Board member and president. I serve as president of the CCTEC Foundation Board and chairman of the Cumberland County Department of Health Advisory Board. Other involvements are Community Volunteer Leader and Government Disaster Liaison Officer of the American Red Cross, and owner of Vineland Safety Training Center LLC. My wife is a Vineland School District physical therapist and my two children attend CCTEC. I am a city Councilman and Council Liaison to the city's Department of Health and Office of Emergency Management.
In your opinion, what are the three biggest issues facing Vineland/Cumberland County?
1. Current COVID-19 pandemic
2. Parks and recreation
3. Increase rateables
How do you plan to address the issues listed above if elected?
1. Being the liaison of the health department and OEM, I have been extremely involved in the current crisis. Working with these two entities I am extremely proud of the talented and hardworking staff we have. While we wait for the vaccine, the city and community must prepare for a second spike of this virus. The game changer is that we have proper PPE for our first responders and that we enforce proper mask wearing to our citizens while in buildings or close contact outside. There should be a city and county campaign as the flu season arrives to receive the flu vaccine.
2. Good health means good outdoor fun. Our city government needs to ensure that our parks are clean and safe, and that equipment and facilities are in good working order. Thanks to the Mayor and his staff, we now have a dog park which was the first one in Cumberland County, and the Burnt Mill Pond restoration is underway.
3. Marketing our city. We are fortunate that we have Mayor Fanucci constantly working with our marketing professionals on this objective. We at council have to collaborate and develop a friendly business atmosphere working with ACUA and CCIA agencies to ensure a good gateway business model. Since our team has been in office, we have seen a significant increase in our Industrial Park, and currently we are in the development of our new southern Industrial Park off of Lincoln Avenue.
Please provide a closing statement:
These past four years we have experienced growing pains in our city, or I will call it a good pain to have. With the collaboration of my council colleagues and the Mayor, we accomplished a significant amount of success in business development and upgrading city infrastructure while maintaining a safe and healthy environment. This past year was historic with COVID-19, but during these times I witnessed our personnel step up and get the job done. We are no longer a town, we are a city, and we are acting like it. Vineland has been the leader in county government, paving the way for all to succeed for future generations.
Eligio Rodriguez
I moved to Vineland in 1969. I graduated from Vineland High School in 1975. Then I went to Stockton University, where I graduated in 1980 with a Bachelor of Arts in Criminal Justice.
I am married to my wife Teresita for 32 years and we have twin sons Eligio II and Eric. For 39 years I have worked as a casino security officer at Resorts Casino in Atlantic City. I am an active parishioner at Divine Mercy Parish, and I volunteer at the Puerto Rican Festival yearly.
In your opinion, what are the three biggest issues facing Vineland/Cumberland County?
In my opinion, the three biggest issues facing our county are (in no specific order): infrastructure, jobs and better management of city resources.
How do you plan to address the issues listed above if elected?
I plan to address these issues by listening to the residents of Vineland, seeking state and federal aid and by hiring local business and workers.
Please provide a closing statement:
I will bring the city Government back to the residents of Vineland, city contracts to local business and cut down the city fat. Finally I will donate my city council salary to The Vineland Public Library.
Paul Spinelli (incumbent)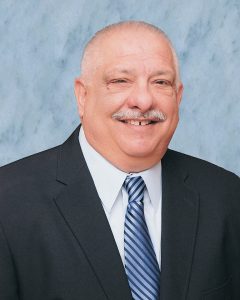 I am a lifelong Vineland resident attending Sacred Heart High, Mt. St. Mary's University, and the University of Phoenix, and hold two master's degrees. I live with my wife Josie and have one son, Paul A. Spinelli, a graduate of Salisbury University, and his wife Heather, a wound care specialist in a Baltimore, MD hospital, two grandchildren, Angelo and Stella, and pet and friend Friday Spinelli.
I've been an educator for over 40 years, teacher in Atlantic City for 34 years, and Administrator in Millville for over 10 years as a substitute. I owned a painting business for over 20 years, among various other jobs throughout my life.
I was a member of the Vineland Board of Education for three years and chair of the Board Finance Committee for two years, dealing with a $200,000,000 budget. I am a member of Vineland City Council for two terms, one term as President, one as Vice President, dealing with a budget of about $70,000,000.
I have negotiated contracts for the Atlantic City Teachers Union, a 1,200-member union, and the Vineland Board of Education.
I have held numerous positions in various sports leagues and community organizations, volunteering to help our youth and better the community. I sat on the Recreation Commission and was liaison for the Vineland PAL.
In your opinion, what are the three biggest issues facing Vineland/Cumberland County?
1. Continue to fix infrastructure and roads in the city.
2. Continue to retain and bring in new businesses to increase the tax base.
3. Continue to clean up the city and parks and bring more recreation to the area.
How do you plan to address the issues listed above if elected?
In my opinion, we are presently doing all of these things in a fiscally responsible way. We have a very good marketing plan which has brought business to the community. We also have very good incentives with the UEZ second-generation loans and the empowerment zones in Vineland, which help bring, as well as retain, some of our local businesses in the community.
We have continued to upgrade our parks and attempt to control the activity to those things that will be beneficial to the community.
Through our fiscal program, we have and will continue to budget more funds for our roads and infrastructure than has been spent and been completed for the past 20 years.
Please provide a closing statement:
It is my opinion that the last four years have been very successful for our city. Many new businesses have come to Vineland and we have helped many maintain their standing in the city. We have fixed more miles of road than any administration in the last 20 years, and we have fixed more infrastructure than any past administration due to age and use. We have a massive building plan for our first responders in both numbers and facilities to make them top of the line. We are repairing many city buildings throughout the city such as the Senior Center, Library, and City Hall which had fallen into disrepair over the years.
I would appreciate the support of the Vineland voters for myself and the entire team to continue this positive trend in all areas of municipal government.
Albert Vargas (incumbent)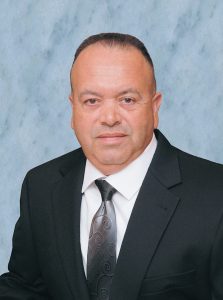 I was born in Brooklyn, New York, and I have been a Vineland resident for 41 years. I graduated from Vineland High School and attended Cumberland County College. Before graduating from high school, I joined the New Jersey Army National Guard, where I served 24 years and retired as a staff sergeant. I am a retired police officer after serving 27 years for the City of Vineland. Currently, I am a Councilman, and I work for the Vineland Board of Education. I have been married to my wife, Glysel Vargas, for 38 years. I have two daughters, Desiree Vargas and Chantal Vargas, and two grandchildren, Xavier Sudal and Michael Echevarria.
In your opinion, what are the three biggest issues facing Vineland/Cumberland County?
In my opinion, the three biggest issues that need to be addressed are crime, minimizing tax increases, and employment.
How do you plan to address the issues listed above if elected?
Crime: Collaborate with city and police department officials to address crime prevention, noise pollution, and cease using fireworks in residential areas except on appropriate holidays. Reinstate the neighborhood watch program. Utilize a local television station to post photographs of individuals wanted by authorities, as well as missing and exploited children. Develop a list of trained citizens who are willing to participate in missing children and senior citizens searches.
Taxes: Continue to negotiate fair labor contracts. Reduce overtime for non-essential employees and cross-train qualified employees to work in other departments when there is inadequate staffing or emergencies. Ensuring private organizations that wish to hold functions on city properties are held responsible for full payment of all expenses such as the use of city police officers, public works, and any other services provided by the city. Continue to develop regional partnerships that reduce the cost of services.
Employment: Due to the pandemic, many businesses have been faced with a financial burden. I intend to work with business owners to avoid permanent closures by helping them find and obtain resources made available by the city, state, and federal government. Work with our economic development and marketing professionals to continue the expansion of new and existing companies taking place in our industrial parks which provide good job opportunities.
Please provide a closing statement:
It is an honor and privilege to serve as a Councilman for the City of Vineland. I want to continue to develop the future of our community. I have a genuine passion for the City of Vineland, its people, and its future. Please support me and allow me to serve another term as your Councilman.