Christmas Eve has always been the most magical night of the year—when anything was possible, when hopes and dreams could come true.
As kids we just couldn't wait to put out the cookies and milk for Santa and as we got older, we just couldn't wait for Mom to put out the big bowl of eggnog. Needless to say, this year I'm making a double batch!
Here is my mom's special recipe and I hope for all of us a Merry Christmas and a brighter New Year with peace and good health!
Mom's Eggnog
(Feel free to double or triple the recipe!)
1 cup heavy cream
2 tsp. pure vanilla extract
2 tsp. cinnamon
1/4 tsp. nutmeg
4 cups whole milk
8 large eggs, separated
3/4 cup sugar
3/4 cup dark rum
1/4 cup apricot brandy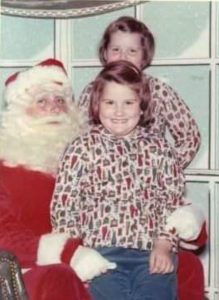 In medium saucepan combine cream, vanilla, cinnamon, nutmeg and two cups of milk. Cook on medium heat until tiny bubbles begin to appear around the edge of the pot; do not let it boil. Remove from heat and let steep for 30 minutes.
Meanwhile in large mixing bowl beat egg yolks on medium speed, gradually add in sugar and a pinch of salt. Whisk in one cup of cream mixture on low speed, then return egg mixture back to pot and cook on medium heat, stirring constantly until mixture hits 170 degrees Fahrenheit and coats the back of a spoon. Place pot over bowl of ice and let cool 20 minutes and then stir in rum, bourbon, and remaining two cups of milk. Cool in refrigerator.
Beat egg whites until soft peaks form and then fold into cooled egg mixture. Sprinkle nutmeg on top and serve with dollop of whipped cream if desired.
Jean Hecker has a BA in Home Economics Education from Rowan University and enjoys exploring all facets of the food and restaurant industry.