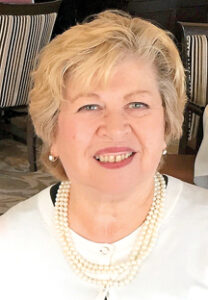 In January we present our annual report on the programs and activities that take place in Millville's Glasstown Arts District. We would like to share a brief summary with you. Millville Development was able to hold some of its annual events including:
• Third Friday art walks (except during the lockdown months).
• Art Creates Excellence (ACE) summer camp ran for four weeks in July with 25 percent capacity.
• Farm Market at the Village on High – fourth Saturdays in summer.
• Art Poster Competition to create six new public pieces of art.
• Double Value Gift Card Program, in partnership with the Holly City Development Corporation, to benefit participating galleries, shops, and restaurants
• Small Business Saturday
• Artists' Sunday
• Teen Arts Festival, in partnership with the Levoy Theatre.
Unfortunately, we were not able to put on a large celebration festival for the 20th year of the Glasstown Arts District. Nor could we host the Artists' Studio Tour, Plein Air art days, and the MultiCultural event. Sadly, we had to cancel our fundraiser with partner, the Levoy Theatre, for Major League Baseball's Angels game vs. the Phillies with our hometown hero, Mike Trout.
We are glad that we had funding from Community Block Development Grant program for façade improvements. There were six grants totaling $11,720. It was matched with private funds of $122,282. The improved appearance of these buildings creates more opportunities for investment and leases.
With a generous donation from funder GR Dodge Foundation, we were able to re-grant $4,500 to nine businesses to help them re-open in June and July 2020.
Millville Development spent many hours informing and working with business owners assisting them with grant and forgivable loans provided by federal, state, and local governments. We have weathered over nine months of the pandemic, and unfortunately, we have lost some of our favorite businesses. Six businesses closed permanently in 2020.
However, six new have opened: Pangea – Indigenous Art, Back Street Studio, and Skyn Fix in the Village on High, 501 N. High Street; Pines Social Media Marketing at 16 N. High (lower level); Rey's Before & After Hair Stylists at 135 N. High; Barber Shop at 416 N. High. El Guacamole Restaurant moved to a larger space and can now offer safe distancing dining indoors at 16 N. High (front unit).
So, what does 2021 look like for business development? We see that the improvements made and new construction happening in the 500 block of High Street foster opportunities for new businesses to locate here. If you have been working on a business plan and want to start a new enterprise, let us help you navigate the path to making that a reality.
For retail businesses a storefront may help launch a new endeavor. Keep in mind that retail also needs to have an online selling platform. Your own website and social media pages play a huge role in creating sales.
Our downtown is built upon the art-based economy and there is plenty of room for growth. Periodically there are training meetings (may be online for part of 2021) for entrepreneurs to get knowledge and information pertinent to their business model.
Let's put aside the year 2020 and enter the remainder of the decade with skill, planning, desire, and ability to create a better tomorrow here in southern New Jersey.