Election time is just around the corner and many people have expressed skepticism about the validity of the process.
This year, due to the worldwide spread of the novel coronavirus, U.S. government and state officials made the decision to conduct this year's local and general elections via mail-in voting.
Mail-in voting began during the Civil War to allow soldiers in battle the opportunity to still participate in the electoral process even though many were far away from their home states.
Interestingly, the reactions of the politicians in the 1860s regarding mail-in voting are eerily similar to the way they're reacting to this subject in 2020. According to an article written by Nina Strochlic, published August 14, on nationalgeographic.com, "The issue quickly became partisan: As Republican candidates supported the cause and appealed to soldiers for their vote, Democrats feared that Republican military leadership would tamper with the results.
"They complained of Republican interference," she continues, "and accused them of trying to steal the vote and, as a result, were painted as anti-soldier and saw their popularity drop."
While some citizens have faith in the system, others throughout the country— including residents in Cumberland County— are feeling angst that their vote may get lost in the shuffle or even thrown out.
SNJ Today recently took to the streets of Vineland and Millville to ask community members their thoughts and opinions on this current situation.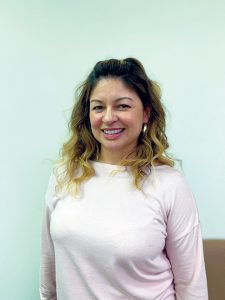 SNJ Today: Are you going to vote?
Linda Gomez: Absolutely.
Are you concerned that the election will be fraudulent?
There's always a concern. We all hope that everything goes smoothly, but the last four years … has just been chaos. Now because of the pandemic, everything's going to be different with the mail-in ballot. We'll just have to see.
Will there be fraudulent things going on?
I hope not, but I do believe so, sadly.
SNJ Today: Are you voting this year?
Brian Lankin: Yes, I am.
Are you concerned about possible fraudulence in this year's presidential election?
I trust the process and I think people don't want to go to jail. So, I think people are going to be like me, just get their ballot, vote who you want to vote for and mail it back.
Is there any else you'd like to add?
A lot of people fought for our right to vote, so I think people should vote.
SNJ: Are you voting this year?
Desiree Hillegass: Yes.
Are you concerned that your vote might not count, or that this will be a fraudulent election?
No. Just my personal opinion, I don't feel like it's going to be fraudulent.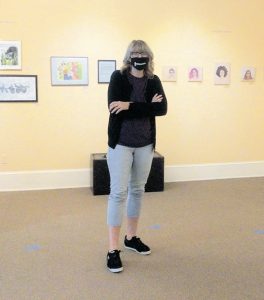 SNJ: Are you voting this year?
Diane Rogers: Yes, I will be voting.
How do you feel about mail-in voting?
I'm actually very comfortable with it, especially knowing what the parameters are in the State of New Jersey. I feel it's a safe way to go about [giving] everybody an opportunity to vote, with the pandemic still on our minds.
I know that they will be having the drop boxes, etc. And I know they used a similar system in the primaries and as far as I know, everything went well with that.
A little birdie told us that this is your first time voting as a United States citizen. (Rogers, originally from Canada, recently received full status as an American citizen).
Well, first time voting in the federal election. So, I did vote in the primary and I did vote in local elections …
How does it feel?
I'm looking forward to it, using that right as a new citizen—and I would not waste it. Every voice does need to be heard. I am included, and I am happy to do so.
Is there anything else you'd like to add?
… [E]verybody should vote and … make sure everything's okay with their information. Yeah, just spread the word, make sure everybody votes. Do it safely, do it as soon as you can to get counted – that's another aspect of it.
SNJ: Are you voting this year?
Renee Rasinger: Yes.
How do you feel about voting by mail?
I'm not real comfortable voting by mail. I read something about [how] a lot of ballots get thrown out because they say the signatures don't match. I don't know about you, but my signature's not always consistent. So, I'm a little worried about that.
And just because of the contentiousness this year, like back in 2016, I'm really not confident there's not a lot of deceitful stuff going on to begin with. But I'll definitely go throw the ballot in there for them to rip it up!
SNJ: Are you going to vote this year?
Cara Sutton: Yes, I am.
How do you feel about voting by mail?
I don't think it's a big deal. I'm going to vote by mail, I think it's going to be counted.
SNJ: Are you voting this year?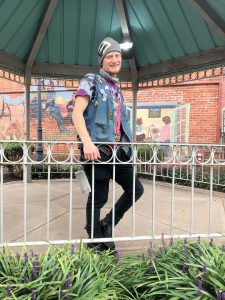 Chip Fantini: I am going to vote this year.
How do you feel about voting by mail?
I am unsure about voting by mail. Not that it's sus [suspicious], I just don't know about it. You know what I mean?
Do you think your vote's going to count?
I think they're going to count my vote, but I don't know if my vote is going to count. Personally, I'm going to vote third party, that's why I don't think it's going to count, count.
SNJ: Are you voting this year?
Bridget: I plan on it, yes.
If you do vote, how do you feel about voting by mail?
I don't like the idea of voting by mail….People are just not comfortable with mailing a ballot in because depending on who's counting it, it's gonna end up in the trash.
And with our mail system, how reliable is it? I have stuff that I get from Social Security that takes me four weeks to get, and it's sent from Cumberland County…. I'm still trying to convince myself it's a safe way to vote. I believe we can go down [to] the County Clerk and hand them in, instead of mailing them, which … is what I'll do.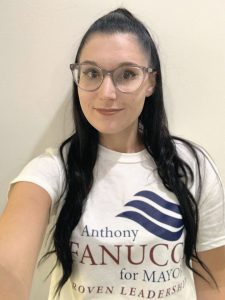 SNJ Today: Are you going to vote?
Heather Davis: Yes.
Are you concerned about this year's election?
I am very concerned about the election. I'm not concerned about the authenticity, I am concerned that our current president will disregard the results, if they're not in his favor. But time will tell.
* * *
Thanks for Sharing Your Opinion:
• Linda Gomez, insurance producer, Vineland resident
• Heather Davis, insurance producer, Millville resident
• Brian Lankin, president of Al's Shoes, chairperson of the Vineland Downtown Improvement District, Vineland, Vineland resident
• Desiree Hillegass, assistant office manager, Seymour Wasserstrum's Law Office, Vineland resident
• Diane Rogers, Millville resident, executive director Riverfront Renaissance Center for the Arts
• Chip Fantini, server at Denny's, Millville resident
• Cara Sutton, Wawa employee, Millville resident
• Renee Rasinger, self-employed jewelry designer, Bridgeton resident
• Bridget, retired, runs Hobbies Out of My Shack in the Village on High, Heislerville resident