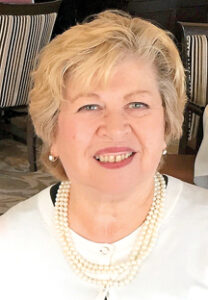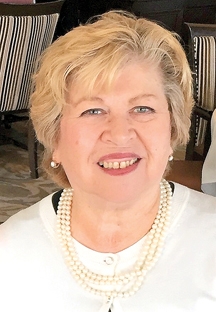 We should all celebrate the advent of summer and the fact that New Jersey has done an excellent job reducing the cases of COVID-19 and opening our state. Let's all have a great summer right here in our county and southern shore.
Book a cruise on the wild and scenic Maurice River with Captain Dave. His pontoon boat has a shade canopy and comfortable bench seats. Full capacity is now 18 persons. Captain Dave sails every Friday and Saturday at 10 a.m. and again at 1 p.m. for two-hour tours. Wednesday is a sunset sail, so times will vary with the length of daylight and return to the marina at sundown. Boarding is at the Ware Street Marina behind Millville City Hall. You may park in the city's parking lot. Beverages and snacks are welcome on board for your enjoyment.
Reservations are taken over the phone by calling 856-327-1530. Leave your name and number on the voicemail, and Captain Dave will return your call. He is also available for charters other days of the week if you want to do a family trip or a friends' outing.
What a great community turnout the Millville Public Library had for its expansion groundbreaking! One hundred people braved the hot summer sun for the ceremonial shovels starting off the new construction. Participating in the ceremony were Millville, Cumberland County, and State of New Jersey officials along with several board members of the library.
Marie Carley and her family attended to mark this momentous occasion. The Carley Foundation donated $1 million to get this project underway. There were many other generous donors who stepped up and donated to the capital campaign. A few years ago, New Jersey voters approved a grant program and local libraries could apply. Again, the staff and friends of the library did a fabulous job with the application, and it was awarded. More recently, the City of Millville approved a bond that was needed as a partial match to the grant.
The library and the community are grateful to the Carley family, the board, the City Commission, and every single donor whatever the amount each gave. We look forward to a new state-of-the-art library that everyone in our town and surrounding area will enjoy using.
Speaking of libraries, Holly City Development Corporation has recently begun installation of its "Little Libraries" project. The Little Libraries will be located around the downtown and center city neighborhoods. Each small house-like library will have books inside for people to borrow. No library card needed. When you remove a book, leave another book in its place. Books for all ages will be part of this program.
If you wish to add some to one of the libraries, choose a suitable book for children, teens, adults, and seniors. If you like the ease of borrowing books, then think about getting a library card for the future.
Millville Public Library has recently added new computers, and the shelves are filled with books of every genre. You may also borrow CDs, DVDs, and audio books. Learn about everything the library has to offer through its website: millvillepubliclibrary.org/