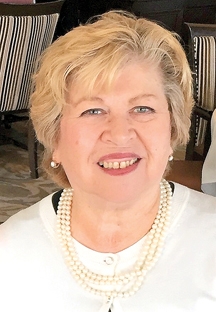 Mark your calendars for April 19 to April 21 (Third Friday) for a very special display of painted and decorated chairs at the Village on High, 501 N. High Street in Millville. Thirty petite wooden chairs were picked up by area residents to be painted and/or decorated for the competition being sponsored by the Village on High.
You may vote in the People's Choice Award for your favorite chair from April 19 to 21. Many of the chairs will be for sale at a variety of prices. The Village will be open on these dates from 12 noon until 5 p.m. A reception for all the artists will be held on Third Friday, and the awards will be announced at 7:30 p.m. If you can't make it these days, the chairs will continue to be displayed until May 12 (Thursdays, Fridays, and Saturdays).
If you are an artist or band from Cumberland County, the Cultural & Heritage Commission is looking to feature 15 to 18 of the best tracks (of any genre) that county musicians have to offer. This is the 2nd Annual Compilation of original compositions. To qualify you must submit original songs that are shorter than five minutes. They should be "radio-friendly" or edited versions. Submissions are due by May 31. The compilation will be available virtually and on physical media. Selected artists will receive copies of the CDs to distribute. For additional information and submission details, visit: cumberlandcountynj.gov/soundsofcumberlandcounty.
The Easter Bunny is making a variety of visits in our county. One very unique visit is scheduled for Saturday, April 8, from 1 to 4 p.m. at East Point Lighthouse, located at 10 Lighthouse Road, Heislerville. Your family can enjoy a visit with the Easter Bunny, create a Make & Take an art craft, and tour the lighthouse. If you have not been to East Point in a while, you will be surprised and happy to see all of the renovations, period furnishings, and historic artifacts.
Captain Dave will soon be getting his boat ready for the Maurice River Cruises. Weather permitting, his season usually starts in mid-May. His Facebook page is advertising an early special – Book Now, Before May 1, for a two-hour charter. The regular price is $275, but you can book it for $225. His boat holds 18 passengers. If you don't have a family or friends' group, plan on a Friday, Saturday, or Wednesday evening sunset cruises. Call 856-327-1530 to make your reservations.
The Authority of Cumberland County will have its first Hazardous Waste Disposal Day on Saturday, April 15, from 8 a.m. to 2 p.m. All Cumberland County residents may bring toxic, corrosive, flammable, and reactive materials to the site at 169 Jesse Bridge Road in Rosenhayn. Do not bring Latex paints as they are water-based. If paint remains in the latex paint container, fill it about three-quarters full with water, let it dry, cover it, and put it in your trash.
This is also a shredding event. You can gather all your old files, tax returns, bank statements, etc. and put them in cardboard boxes and/or paper bags. They will shred the containers, too. Make sure you keep the last seven years of most of your records. If you have any questions, call 856-825-3700, ext. 2300.