1 event,
Our next "Free Play" event will be on January 30, 2023 at 4:00 p.m. Located at the Fairfield Twp Elementary School 375 Gouldtown Woodruff Rd,
1 event,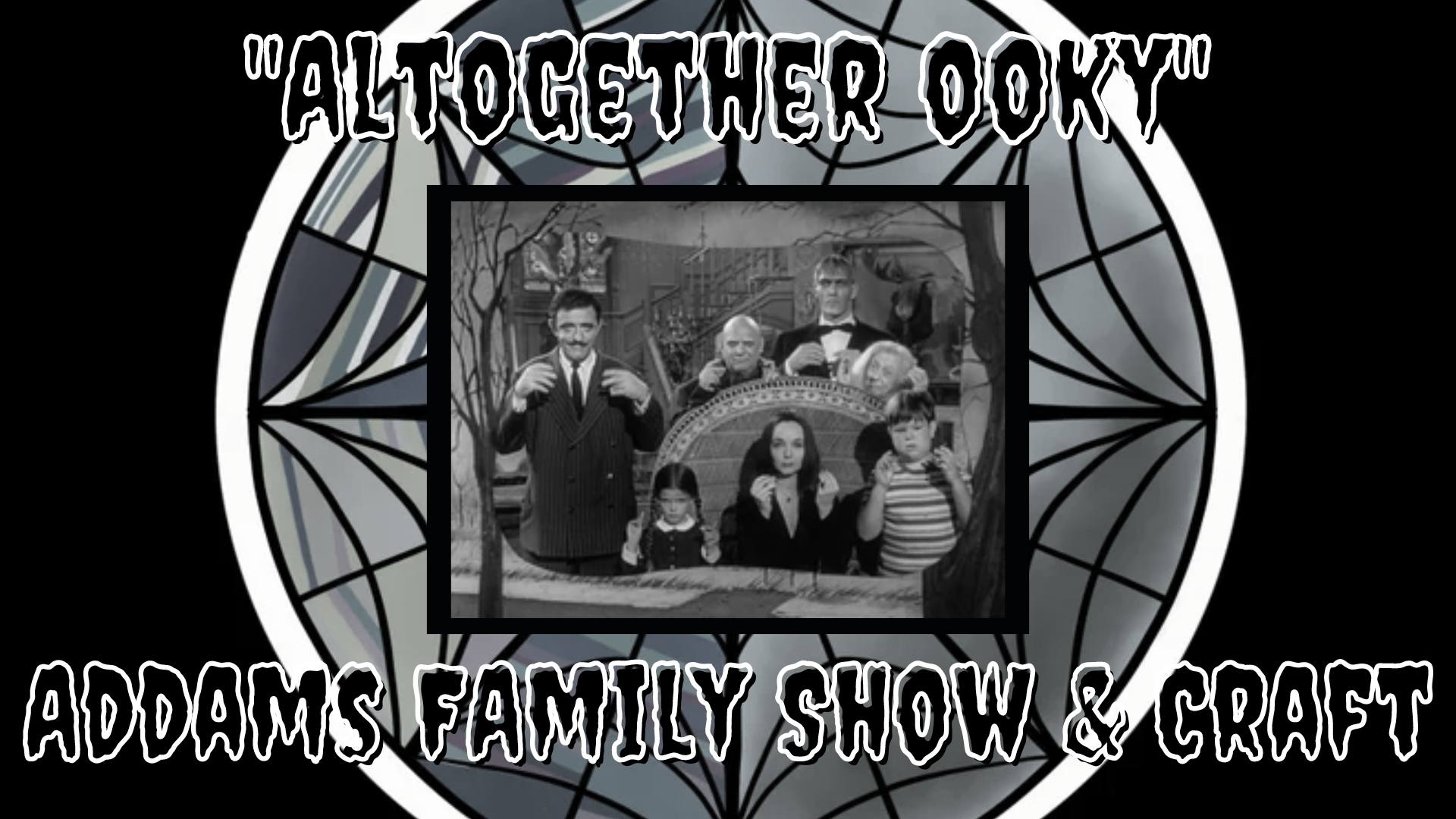 Register here: https://forms.gle/YnUjtxp5TheKc1PXA Teens ages 13-18 are invited to watch episodes of the original Addams Family television show from the 1960s and make their own "Wednesday
2 events,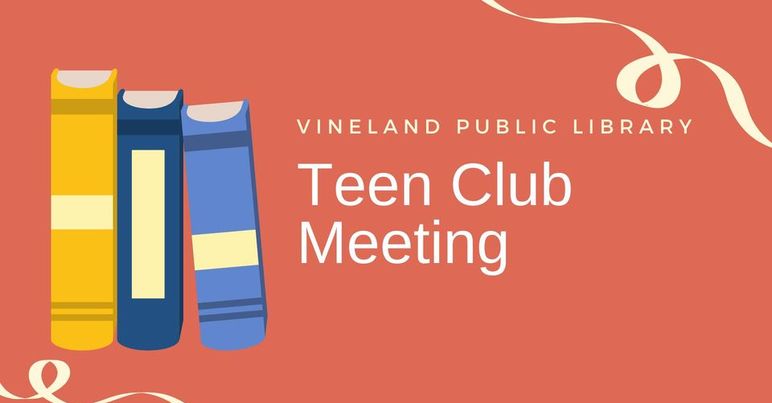 Register online: https://forms.gle/zJkjBnpovskXd95Y7 Teens ages 13-18 are invited to join us for a Teen Club Meeting, followed by games! The meeting from 4-5 p.m. counts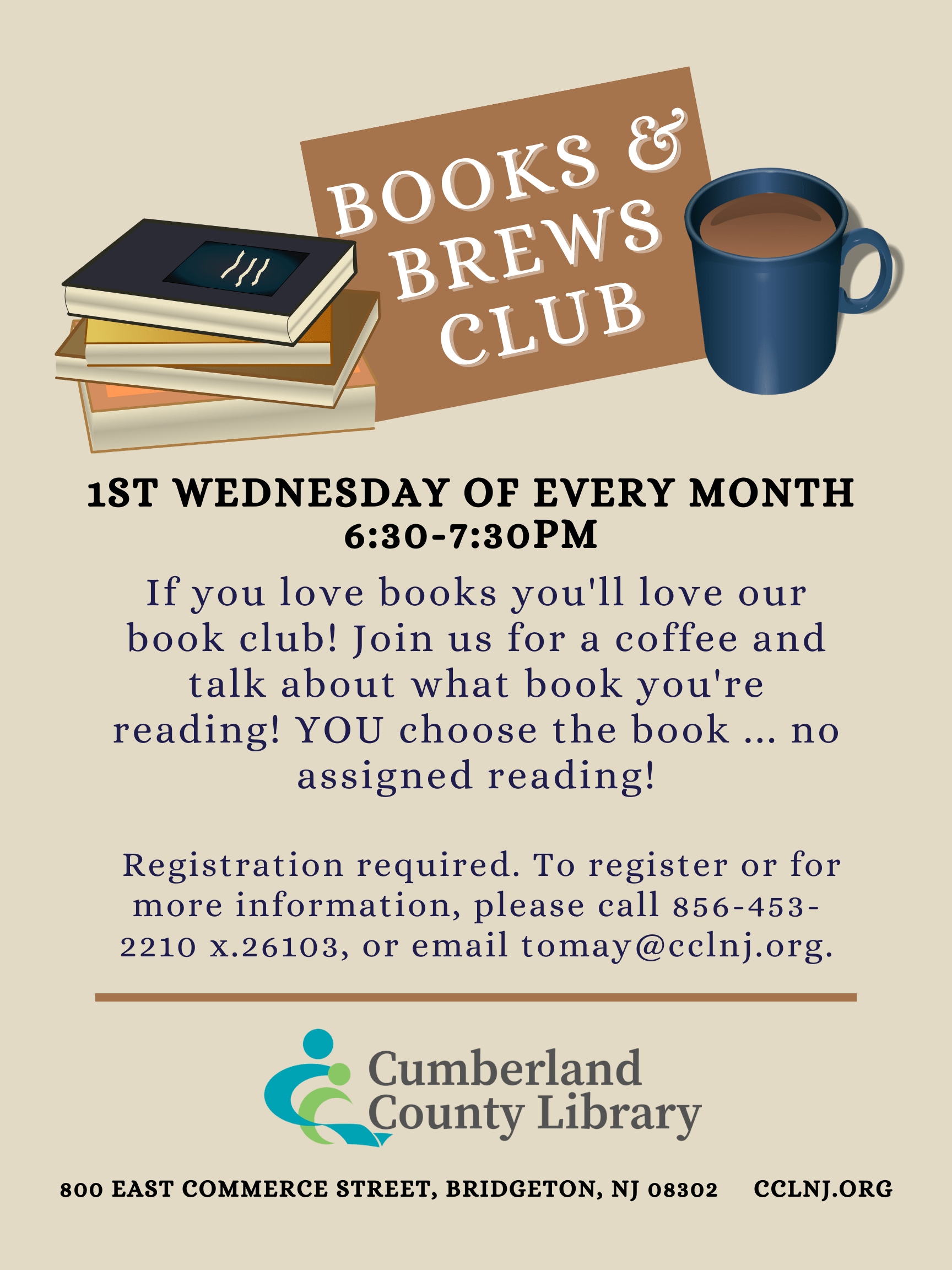 New Book Club at Cumberland County Library If you love books you'll love our book club, "Books & Brews"! Join us for a coffee and
1 event,
Union Lake Sailing Club, 1200 Starling Dr., Millville. 6–8:30 p.m. Come shake the winter blues with this Valentines event.
1 event,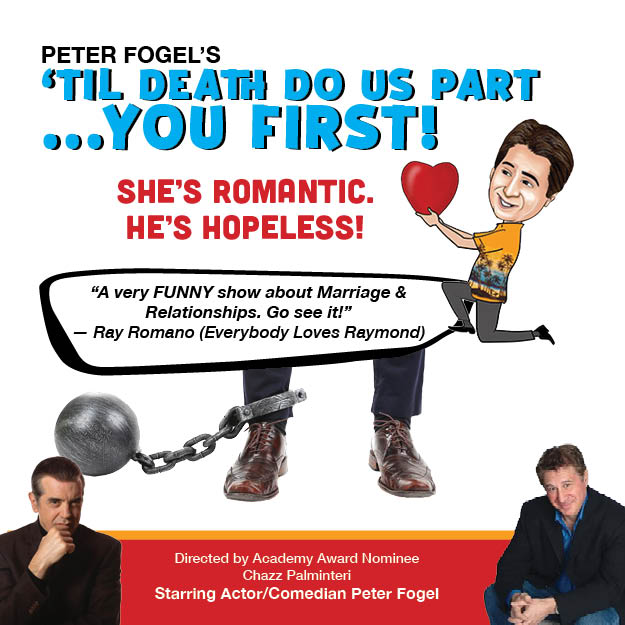 DENIRO DISCOVERED CHAZZ PALMINTERI & PALMINTERI DISCOVERED ACTOR/COMEDIAN PETER FOGEL. Now it's YOUR turn to discover "Til Death Do Us Part… You First!" Critics agree.
7 events,
Mauricetown Fire Hall, 9544 Noble St., Mauricetown. 8 a.m–4 p.m. $10 adults, $5 children (12 and under). Partnership effort between the County of Cumberland and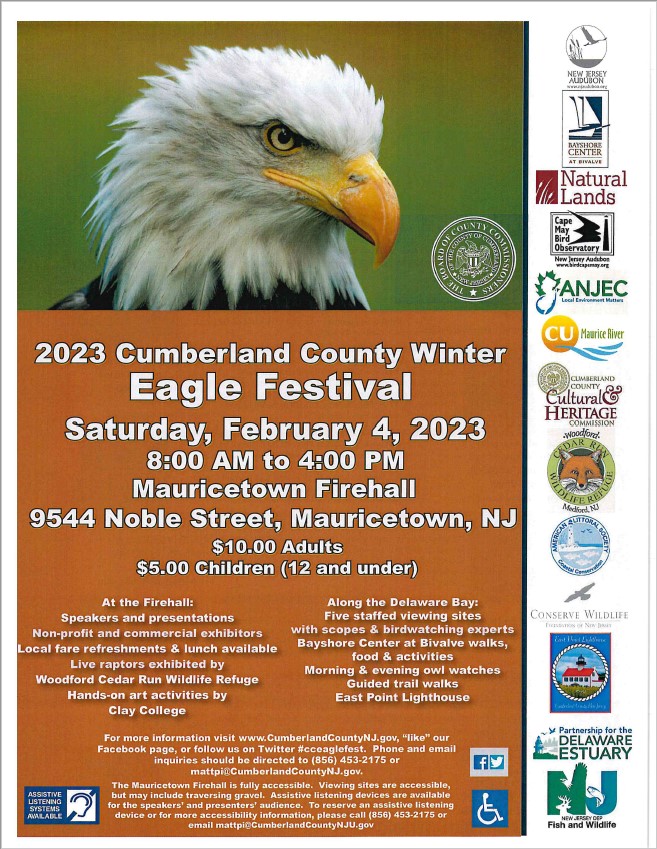 At the firehall:  Speakers and Presentations, Non-profit and Commerical Exhibitors, Local Fare Refreshments & Lunch Available, Woodford Cedar Run Wildlife Refuge and Hands on Activities
Join us for coloring with Sheriff!! Vineland Public Library, 1058 E. Landis Avenue, It's also National bring your child to the library day and get