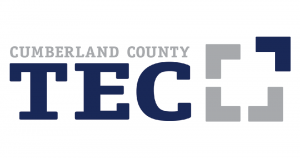 The Cumberland County Technical Education Center (CCTEC) is excited to announce that we have selected Rossi Honda as our 2020-2021 Business Partner of the Year. Annually, a business partner is honored by each of New Jersey's 21 county career and technical school districts.
Rossi Honda is a local family-owned dealership that has passionately served the residents of Vineland and surrounding communities since 2000. Rossi Honda has been rated in the top 1.0 percent of U.S. Honda dealers for many years and has received the Honda Council of Excellence Award, as well as the Honda Environmental Leadership Platinum Award. The Rossi organization has been a longtime supporter of CCTEC and our students.
As one of TEC's longest business partners, Rossi Honda has given TEC students the opportunity to advance their skills in the automotive industry through their School to Work program. While enrolled in School to Work, TEC students earn high school credit while working a part time, paid position under the guidance of Rossi Honda's highly trained mechanics.
In addition, Rossi Honda has donated equipment to CCTEC, served on their technical advisory boards, and most importantly, has consistently hired TEC students post-graduation. Valuable partnerships with local industry leaders, such as Rossi Honda, have provided TEC students with the opportunity to grow in the trades, earn high wages, and become productive members of their community. CCTEC is very fortunate to have Rossi Honda as a business partner and looks forward to many more years of collaboration.