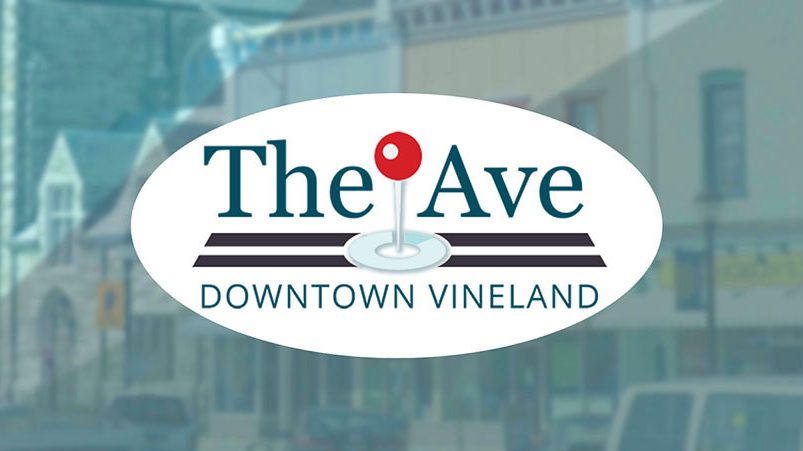 It is hard to believe that the holidays and the year 2022 are now behind us. We start the New Year with lots of goals and ambitions for our downtown district and neighborhoods, and could not do that without the leadership and guidance from our board of directors.
I will be taking the next several weeks to introduce you to the nine members of our board, and will start this week with our board chairman, Brian Lankin. Brian has served on our board for over 14 years now, and has served as board chairman for the past five years. He was a former chair of the Promotions Team and served as vice-chair prior to his role as chairman. Brian very capably has filled the void left by his father, Al Lankin, who served on the board for 18 years.
Brian was born in Vineland and is the third-generation owner of Al's Shoes, a staple business in Vineland's Downtown District. Brian's father Al Lankin was involved with Downtown Vineland since 1961 when he started working at 639 Landis Avenue. Before the Vineland Downtown Improvement District formed, he was involved with the Business and Professional Association of Downtown Vineland, and was one of the first board members of the then newly formed Vineland Downtown Improvement District.
In his spare time, Brian loves playing golf and running the longest Fantasy Football league in Vineland—almost 30 years. He is a retired swim coach and proud sponsor of Vineland Swimmer Alumni Benefit.
Lankin states. "I love the history and tradition of the Downtown, and the diverse businesses that we have. I am proud of all the different ethnic restaurants that represent the many different cultures in our community."
"My goal is stay in Downtown Vineland at Al's Shoes until 2050," Lankin says, and "that would mark 100 years that my family has been on Landis Avenue. My Great Uncle Ben Lankin was half owner of Forlan Shoes starting in 1950. I just want keep the momentum of all the progress we have been having these last few years."
Al's Shoes has been the major sponsor of Wedding's On The Ave for several years, and Brian has been a strong supporter of Main Street Vineland. He has been collecting clothing for several years to pass on to local clothing closets as well as receiving large donations of socks from Bombas, which are also donated to those in need. Brian and his family have shown how to run a successful business in our downtown district as well as how to give back to his community. We are fortunate to have him volunteer his time serving as chairman of our board of directors.
Stop in and say hello to Brian at Al's Shoes, located at 639 E. Landis Avenue next time you visit our downtown.
* * *
For more information on Main Street Vineland's initiatives, programs, and activities, call our office at 856-794-8653, visit our website—theave.biz—or check us out at facebook.com/mainstreetvineland. You can also e-mail me at rswanson@vinelandcity.org.