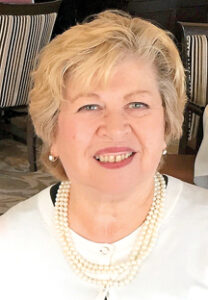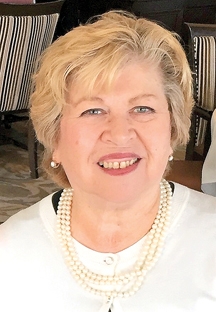 South Jersey has been experiencing beautiful fall weather. Now it is time to enjoy the outdoors and family fun activities in a safe environment.
Parvin State Park's volunteers will be sponsoring "Terror in the Timbers" in the park located in Pittsgrove Township. Plan your visit ahead and buy admission tickets online at parvinvolunteers.org for $5. The events take place every Friday and Saturday at 8 p.m. from October 16 to the 31st. Call 856-712-2373 for more information.
Bayshore Center on the waterfront in Bivalve will be hosting a series of lectures about the oyster industry, Bayshore birds, the environment, and more. The Oyster Cracker Café will be open and there is plenty of seating on the dock area to enjoy your meal and stay socially distanced. The website is bayshorecenter.org/ or phone 856-785-2060.
Citizens United to Protect the Maurice River and Its Tributaries – CU – is hosting family fun "Search for the Jersey Devil Hunt" on October 16 from 6 to 9 p.m. There will also be a Nature Walk in Millville's Waltman Park on October 24 at 9:30 a.m.
CU will also have events in Sea Isle City and Cape May with talks by naturalists. For more details and to support CU visit cumauriceriver.org/ or by phone at 856-300-5331.
Millville has announced Trick or Treat hours on Saturday, October 31, from 4 to 7 p.m. Vineland will have Trick or Treat on Saturday, October 31, from 4 to 7 p.m. Both cities want to remind everyone to wear masks and to be socially distanced for your safety.
* * *
When I am on social media posting for Millville Glasstown Arts District, I come across posts that are entirely rumor-based. As you all are aware, our independent small businesses are struggling to survive the fiscal effects of the pandemic. The spirit of these strong entrepreneurs and seasoned owners is not diminished.
Our non-profit organization, Millville Development Corporation, along with our partner, Holly City Development Corporation, and the City of Millville have been assisting many of these people to apply for state and federal loans and grants. Obtaining funds to help businesses with payroll, inventory, and PPE supplies has been a task we took upon ourselves. We will continue to do so well into 2021.
Now it is your turn! Many of you are thinking about the December holiday season and how you will safely celebrate with family and friends. Please consider buying gift cards to many downtown/arts district businesses. Beginning with Small Business Saturday, November 28, you will be seeing some great deals and specials that will save you money and provide more dollars to our galleries, shops, and restaurants.
We invite you stay involved and "in the know" by liking our Facebook page—Millville Glasstown Arts District—and visit our website for information and to sign up for our E-News. glasstownartsdistrict.com.