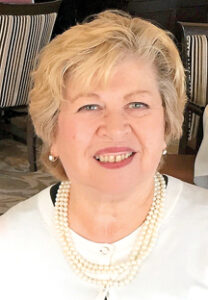 Millville Development Corporation – Glasstown Arts District recently held a competition for the artists here and in the surrounding counties. Over the last five months, there have been few opportunities for artists to show their work as most galleries were closed and just began reopening.
The new art will be made into large posters and placed in the three information kiosks on High Street. The kiosks are located on the Glasstown Plaza, on the corner of High near the Levoy Theatre, and in front of the US Post Office. Two new posters will be displayed in each kiosk and added to the public art depicted in murals and sculptures.
We are delighted to announce the six winning entries.
• Sean Friel – "Sunflowers & Chinese Lanterns"
• Colleen O'Hara-Stonehouse – "Dining on High"
•Sandra Koberlein – "Local Landscape"
• Barbara Hymer – "Animals of Cumberland County"
• Renee Leopardi – "Farm Market Flowers"
• Kelly Miletta – "Glasstown"
Here are some events coming up in September:
Third Friday, September 18, from 6 to 9 p.m. Galleries and exhibits will be in the Riverfront Renaissance Center for the Arts, LaBottega Gallery, Village on High has two galleries and one has the 12 X 12 Show.
The Culture Shop special event at the Village on High, 501 N. High Street, is Sunday, September 20, from 11 a.m. until 6 p.m. It will feature vendors, music, food, and games and will highlight Black, Brown and multicultural businesses in South Jersey.
Farm Market at the Village on High, September 26, from 9 a.m. to 1 p.m. This will be the final market of the season and will include organic local produce, beautiful household plants, exotic mushroom varieties, seasonal flowers, and live music by Andy Dimacale.