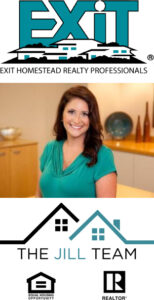 How are you holding up in this heat? Let's plan a backyard party, bonfire or holiday barbecue! Friends and family are always looking for something to do, so why don't you consider being the host? You got it! What is most important when planning a party….besides "The When, Who and What"? Here are a couple tips for you to use to guide you through the process.
Pick "The When": Holiday weekends are great, but keep in mind that guests might already have plans. Send those invites early! I recommend at least a month in advance.
Consider posting a poll on social media to find a date that works best for your friends and family.
Decide on "The Who": Send invitations via social media or e-mail. But remember, not everyone is social media savvy—a personal touch may be needed. Don't forget to put a RSVP date and number for them to respond to.
Will you keep it small or go all out? Confirm attendance with guests early enough to determine the amount of food and drinks you'll need.
Choose "The Menu": This is the fun part. Determine what food you'll serve and how you'll prepare it. Love to entertain? Cook your own. Want to "share" the love? Host a potluck—these are my personal favorite. Do you stress? Hire a caterer.
"The Where": Make sure the patio or party space is refreshed! Update or polish up old furniture. Consider adding fun amenities like string lights or a firepit.
Don't forget if you are in the direct sun to have tents or a shady spot for guests to cool off.
"The Entertainment": Try these fun party activities for kids (and adults) of all ages—Frisbee toss, volleyball, water balloon toss, hula hoops.
So, grab your glass of wine or favorite beverage, relax and enjoy your party. I'm sure many of your guests will be taking photos and/or videos, let them do this for you and ask them to share with you after the party. Try to be in the moment, after all, you did all the work! And remember, we still have a couple of weeks left of summer. It officially ends September 23. Let me know how your party turns out.
Until next week…
Jill Santandrea, Broker Manager, EXIT Homestead Realty Professionals LLC, 1070 E Chestnut Ave, Vineland, NJ 08360; 856-692-EXIT; Cell: 856-362-0967; Direct: 888-856-5455; TheJillTeam.com; E-mail: TeamJill@ExitHomePros.com; Text JillS to 85377 for my mobile business card. Listen to Jill on POP 99.9FM. Source: 2019 Buffini & Company