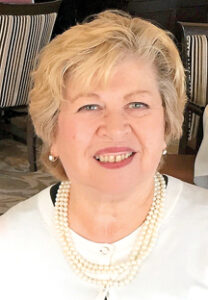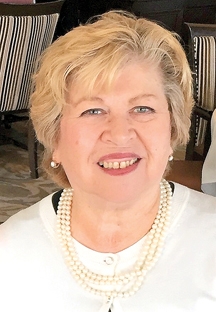 Two new businesses opened on Third Friday, May 21, on High Street in the Glasstown Arts District. We are very excited to welcome these terrific entrepreneurs to our downtown, our community, and our area.
MGM Carpet & Flooring, LLC, is open at 23 N. High Street (across from the Riverfront Renaissance Center for the Arts). Owner Michael Martinez has been installing flooring in our communities for several years. Now you will be able to browse the showroom, consult with an expert, order the product, and have it installed.
This building has undergone major renovations and includes apartments on the second and third floors. MGM Carpet & Flooring has street parking in front and access to the rear parking lot.
Everything Classie Sweet Soulful Café also opened on May 21. It is located at 230 N. High Street (the corner of High and Mulberry streets). Owner and baker Erica Milbourne and partner Allen Thomas look forward to meeting you in this café. Erica has been baking for years and creates specialty cakes and cupcakes. An ice cream case beckons as you enter. The café will have hot and cold beverages and more. You can sit and enjoy your sweet treats or pick up your order and be on your way.
There is nothing better than buying from locally owned businesses. Not only do you get to see and sometimes touch the products, but you also can get expert advice from the sales staff and owners. The money you spend has a far greater economic impact in the community where you live and work than buying from big box stores or online.
Most of the businesses in Millville's arts district were able to hang on throughout the pandemic. We did lose a few of our favorite eateries and shops, but we supported those with takeout orders, curbside pickup, and holiday shopping with the Double Value gift cards.
Now we are seeing entrepreneurship at its best. Besides these two new businesses, we will soon be welcoming a few others that are completing their building renovations and setting up their offices and showrooms. Next month, I will be able to tell you of more new openings.
*****
With many of the COVID-19 restrictions being lifted in New Jersey, we are preparing for the Art Creates Excellence summer art camp from July 6 to the 30th. Many parents have signed up but there is still space.
There are three spaces open for the 7 to 9 years old, room for four kids ages 10 to 12, and three open seats for 13 to 18 years of age.
All weekday sessions are from 9 a.m. to 12 noon. Classes will be at the Riverfront Renaissance Center for the Arts, 22 N. High Street and at Clay College at 321 N. High Street for ceramic class weeks.
You can visit our website (glasstownartsdistrict.com) to download a registration brochure from the Events Tab. If you have questions, you may contact me at 856-293-0556.
This long-standing youth arts program is for kids who really like to create art and learn new techniques and mediums. Our schedule is filled with a wide assortment of multicultural art forms. There will be painting, ceramics, Native American art, Puerto Rican/Caribbean art, Mexican and Latin-American, to name a few.