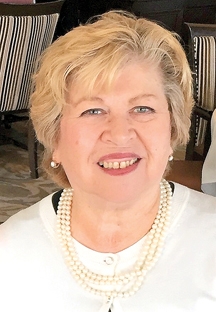 One of Millville's best treasures is the Millville Public Library. I am honored to serve on its board of directors, and privileged to learn about all of the great programs the library offers to residents of Millville and others in the county.
The construction of the addition to the building is well underway. Every few days you can see the progress being made (see photo below).
The addition will double the physical size of the structure, including a remodel of the existing structure. This will enable more services for children, adults, and senior citizens. If you don't have a library card, make sure to drop in and get one so that you may access all of the educational and fun programs offered.
To whet your appetite, here are some of those programs: Book sales (stock up on children's books for 10 cents and adult reading for 25 cents); periodical chair yoga and kids' yoga classes; storytime for kids up to age 5; Lego club; craft nights; GED classes; Makers' event; and many more. Make sure to like the Facebook page "Millville Public Library" to keep up with all the programs and events offered each month.
This Saturday, February 10, treat yourself to a great play by artist Ty Lewis—Papa May Have—that will be presented by V.A.A.C.D.C. at the Luciano Theater at Rowan College of South Jersey, 3322 College Drive, Vineland. This is a story of four brothers who reunite to come to terms with the death of their father and their relationship with each other. The truth, lies, and contradictions all come to a head as they travel along in this modern timepiece. Along the way, the brothers poetically grapple with what it means to be Black men in a society where there is no safe space for anger or weakness. Ticket prices are $25.
Don't forget to plan for Valentine's Day on February 14. There are many shops where you can find tokens of your love for the special person in your life. There are flower shops throughout Cumberland County, as well as artisan-made chocolates, artists' gift shops in our art centers, Clay College, and specialty shops at the Village on High, Dragon Village, and The Spot.
There will also be events in the county:
• Wine and Chocolate Festival at the Shoppes at Dragon Village, 97 Trench Road, Bridgeton on February 11 from 10 a.m. to 5 p.m. Included will be craftsmen, food trucks, local wineries, and chocolatiers. There will be a gift basket raffle full of goodies.
• Couples Pottery Wheel Workshop at Clay College, 321 N. High Street, will be held on February 11 from 2 to 4 p.m. Move over Patrick Swayze and Demi Moore: This Valentine's Day weekend sign up for a unique date with your partner. Your muddy valentine includes sweet treats, a single wrapped rose, and a commemorative photo of your pottery wheel experience. Call 856-765-0988 to reserve.
This is just a small sampling of things to do and places to shop. Make sure to book your dining reservations early at your favorite restaurant.