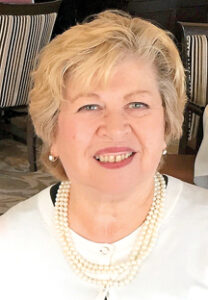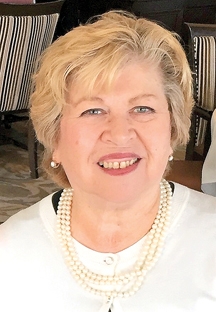 Not sure what I was going to write about this week, I opened and read a letter with no return address and no signature. Then, I knew exactly what to write. The letter starts with "you make us laugh when you write your column in SNJ." That can't be all bad, I thought. Then the character and tone of letter turned to 100 percent negativity about our downtown area. The author is even ashamed to tell people where he/she lives. Well, I am sorry to hear that.
The writer wanted to know if I ever walk down High Street. Of course, I do. I know each building very well. In most cases I know the buildings' owners and the tenants. They are hardworking professionals and entrepreneurs making a living at something they love as they employ residents.
Before the great Recession of 2008-2010, 97 percent of storefronts and offices were occupied because of the efforts of Millville Development and the City of Millville. That recession drained so much disposable income out of pockets that many retailers had to close. Several building owners, without tenants, let their buildings decline and go into foreclosure. Yes, we see the effects of that—boarded up buildings. Over the last few years several have been purchased. Some new owners are investing in them to prepare for occupancy.
Let's not forget we are one year into the COVID-19 pandemic. Seven businesses closed, which is awful. However, one restaurant expanded, a new takeout eatery has opened, and a handful of small art-based shops have opened. Seven buildings in 2020 had major renovations completed.
Please remember that "online shopping" has only made matters worse. When people buy locally, they contribute to a healthy local economy. You can't buy everything in the arts district but you can dine, shop for home décor and gifts, get a haircut, go to yoga class, buy home and car insurance, see an attorney, accountant or doctor, etc.
We know that not all of Millville's citizens like any of the downtown projects. The MDC is independent of the city (although we were once affiliated). We are a NJ non-profit that writes and receives grants to fund our budget, which includes operating expenses, children's summer art camp (22 years), public art including murals that enhance the town's appearance, business assistance guidance, grant projects for building rehabs, and more.
For 20 years our public art center (Riverfront Renaissance Center) has served the creative sector and youth, hosted many community groups to hold meetings in the building, and created fun events for our residents and visitors to enjoy. And, how about the Levoy Theatre? Before COVID between 30,000 and 40,000 patrons enjoyed music and shows every year of its rebirth. Many Millville schoolchildren have been able to see plays and musical acts that many kids never get the opportunity to experience.
Rowan College SJ-Clay College along with almost all colleges is experiencing declining enrollment. I know I've been in the building when there are over 100 people at one time. We can't wait for the college to get the "green light" to be fully open again post-pandemic.
When I walk down High Street, do I wish every building could be thriving? I do! The MDC and the many partners it has are working toward a goal of revitalization, inclusion, and successful businesses. We are committed to continue our efforts one building and one entrepreneur at a time.