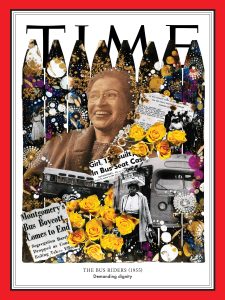 Protests over centuries of racial injustice. Politicians appearing to make decisions with an intent to divide our already fractured nation. The presidential election. And a global pandemic that has seemed to affect every corner of society and laid these problems bare in a starkly polarized light. These are the storylines that dominated the headlines in 2020.
As important (and surreal) as those stories were, they masked some special events that were set to take place last year. Film and music festivals, sporting events like the Olympics, and traditions such as holiday parades were either cancelled, postponed, or had to be toned down. Locally, events took place on Zoom or were rescheduled.
A series of events forced to take a backseat to the madness of 2020, was the commemoration of the 100th anniversary of the 19th amendment which guaranteed that women had a constitutional right to vote.
This brings to mind one of my personal favorite articles of the year. In April, before the murder of George Floyd, before the elections, and before we all realized that the pandemic wasn't going anywhere anytime soon, I had the opportunity to write about one of the top artists in the world, Lavett Ballard.
Ballard, a professor at RCSJ Cumberland's Arts and Innovation Center in Millville, as well as Rowan University, was one of the 49 elite artists commissioned to create an artistic cover for TIME Magazine's 100 Women of the Year.
The 100 Women of the Year is TIME's way of honoring the intelligent, determined, and graceful women who played a prominent role in helping to elevate humankind.
Unfortunately, Ballard, like many of the women TIME chose to honor, was unable to reap the full benefits of her amazing accomplishment because of the aforementioned major storylines of 2020.
We, here at SNJ Today newspaper, would like to once again congratulate Ballard for being one of the artists selected to create cover art for such a magnanimous event.
We'd also like to congratulate her for being recognized as one of the top artists in the world, with her unique style of using wood as art and helping to spread a little knowledge about AfroFuturism to the masses.
SNJ Today is recelebrating Ballard's accomplishment by resharing the link to that article, titled "Timeless Perfection" originally published in the April 8, 2020 issue: