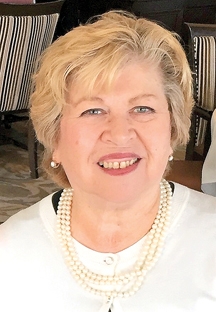 On Wednesday, April 6, the Glasstown Arts District will be welcoming the Cumberland Cape May Counties Teen Arts Festival after a two-year hiatus due to COVID. Nearly 700 teens from throughout the two counties will arrive to participate in workshops for their particular art or craft.
Everything runs from 9 a.m. to 2 p.m. Workshops will be held in The Levoy Theatre, Riverfront Renaissance Center for the Arts, Rowan College South Jersey, Village on High, Hands Up Silent Theatre, Millville Public Library, and the Glasstown Plaza.
The festival will feature student visual art exhibits (2D and 3D) and student performances in dance, theater (large and small groups), musical theater, vocal choral music, solo and small ensemble vocal performances, large and small instrumental performances, piano, guitar, samples of creative writing/poetry and student-produced videos. The artwork will be on display during the entire festival. The work will represent the very best of Cumberland and Cape May counties' teen artists.
The Cumberland and Cape May Counties Teen Arts Festival is not a competition. Performances will not be compared or ranked. Instead, the focus will be on sharing achievements and learning. All student work at the festival will be publicly critiqued by professional artist adjudicators, both verbally and in writing.
Students receive critiques of their work and often "sit-in" on the critiques of other emerging artists in their discipline, increasing their educational experience. The professional artist/adjudicators at the festival will provide in-depth critical reviews and analysis of the students' works, performances and group presentations—a process that all students report to be most beneficial to their growth as artists.
Students who excel in their particular art form are selected to be sent to the state level. Only students who are invited to participate can be adjudicated by state level judges. For more information on the NJ State Teen Arts Festival, visit TeenArtsFestivalNJ. Scholarships are available on the state level.
The festival will also feature lunch specials available to the students, teachers, staff, and volunteers at every downtown eatery. A select few local food truck vendors will be set up to accommodate the crowd.
Every school with teenage students and home-schooled children were offered the opportunity to participate in this annual festival. Should you have any questions about that, contact your child's school.
We here in the Arts District value the collaboration with the committee that makes this event possible such as the Levoy Theatre. We also are grateful for the financial partnership with the Cumberland and Cape May County Cultural and Heritage Commission, which funds the event. It's a great way to cultivate the creative sector of the young people in our communities.