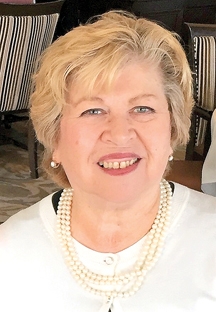 We all have been affected by the pandemic in a variety of ways. Now as New Jersey begins to reopen, the public seems ready to "virtually embrace" businesses, restaurants, and events. Naturally, we must keep in mind our own personal safety and the safety of others in our community.
Here in the Glasstown Arts District we are happy to announce that the Farm Market will open on the fourth Saturday in June, July, August, and September from 9 a.m. to 1 p.m. You'll find us at the Village on High, 501 N. High Street, Millville. Our vendors this Saturday, June 27 include Garden State Mushroom, Harris Farm, Kumarie Organic Farm, Paisley Pony and Woodland Flowers.
Musician Andy Dimacale will entertain us with guitar and vocals throughout the morning. Several of the Village shops will be open along with the popular Wildflower Vegan Café.
We are also very happy to announce that the 21st year of Art Creates Excellence (ACE) summer youth art camp will begin on July 13. Fun art classes are Monday to Friday from 9 a.m. to 12 noon until July 31. We have made a lot of adjustments for safety of all participants and artists. Our capacity will be at 50 percent. Our teen (13 to 18) group is full, but we have space in the 10 to 12-year category. Please contact me to register at marianne@glasstownartsdistrict.com.
Our Arts District office will reopen on Monday, June 29 at 9 a.m. It is located in the Riverfront Renaissance Center for the Arts, 22 N. High Street. If you are coming in, please wear a mask. The building will be thoroughly cleaned, and all touchable surfaces will be sanitized daily.
Soon we will be announcing new artistic programs for the artist community. There will be a competition for art to be made into large posters that will be installed in the three kiosks located on High Street and on Buck. We will look forward to the plein air art event later in October.
The 20th Anniversary Festival to celebrate the Arts District is rescheduled for Saturday, September 19, from 5 to 9 p.m. in Riverfront Park. The event will be filled with live music, crafters, food vendors and more as long as the State of New Jersey allows festivals to take place at that time. Watch our Facebook page for event updates.
As of last week, outdoor dining is allowed and very much welcomed by you. The Old Oar House Irish Pub at 123 High Street has sanitized the beer garden, and spaced the tables for your comfort and safety. Wildflower Vegan Café has outdoor seating in the courtyard at the Village on High. Bogart's Bookstore and Café has a few small tables on the sidewalk. Takeout (and some delivery) is available at most of the other eateries downtown.
Some of our shops were able to open last week and this week including An Octopus's Garden, Bogart's Books, Colonial Flowers, Especially Bridget's, La Bottega of Art, Riverfront Renaissance Center for the Arts gift shop, Synergy Tattoo, The Royal Leaf cigar shop, The Village Gallery, and Xanderlilly gifts. Several more will be opening very soon.
The salons and barber shops will be opening so please call your favorite for an appointment! I know that most of us need a cut, a trim, and more.
Please show your support for these businesses that are so unique. Check their Facebook pages to find the hours of operation and days of week they are open.