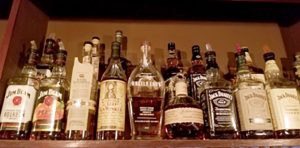 In 2020, many businesses, including restaurants, have sadly succumbed to the weight of the novel coronavirus, when it unsuspectingly, bore down on them. The eateries that have survived have had to think outside of their carryout boxes in order to continue to serve their customers and stay in business.
Two restaurants that reside in Ramada by Wyndham in Vineland, Dakota Prime Steakhouse and Sushi Bar as well as Harry's Pub, found a way to achieve both by offering outdoor dining.
SNJ Today recently spoke with Rushin Gandhi, who has managed the Ramada by Wyndham for two years, to hear his thoughts on the outdoor dining experience the two local eateries are providing for their customers.
SNJ Today: Because of the pandemic business/restaurant owners have had to use some ingenuity to keep their doors open. The Ramada has gotten creative by offering outdoor dining to customers. Has outdoor dining been a successful venture for the Ramada?
Rushin Gandhi: We started off with outdoor dining in the middle of June, quite unsure of the response we would receive from our patrons. However, we have been very fortunate that our regulars have helped us tremendously by revisiting us.
We have also welcomed a lot of new customers who never came before, but with fewer fine-dining choices, visited us, and really enjoyed the outdoor experience.
Are there any pluses to having outdoor dining?
We have a beautiful setup for outdoor dining in the back of the hotel. We were able to design the outdoor restaurant in the span of a week, away from the road and in a very safe and quiet environment. This gave us a chance to keep a lot of our existing staff employed and hire a few new members as well.
For us, our team is very important in making us successful and outdoor dining certainly allowed us to keep a majority of them employed with us. It also allowed us to grow our delivery and takeout business.
We offer takeout on our end and all the delivery is handled by third-party companies like GrubHub and UberEats.
Will you consider continuing to offer outdoor dining even after the pandemic ends?
Because of the tremendous positive feedback from our patrons, we will certainly continue with outdoor dining even after the pandemic ends.
Does the steakhouse and the pub offer the same menus they offered before the pandemic, or have they had to scale things down a bit?
We have tried to keep the majority of items that we offered before the pandemic. We combined the menus for the Dakota and Harry's Pub into one and were able to offer the majority of the items we offer at both places.
Is there anything else you'd like to add regarding the outdoor dining experience at the Ramada, or maybe something else that we haven't discussed during this interview?
We are taking all the safety precautions to safeguard our patrons from Covid-19 and are very thankful that they have made us their restaurant of choice for fine-dining and special occasions.