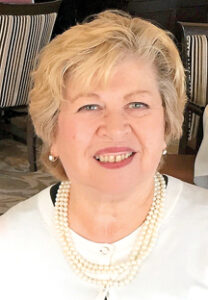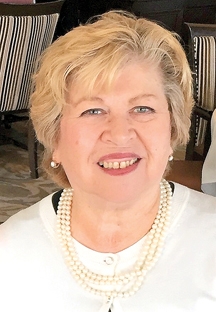 Summer Camp fun is right here on High Street in the Glasstown Arts District! Parents were really excited to be able to register their children for the annual Art Creates Excellence program and Summer Theatre Camp at the Levoy. We scaled back the number of kids in both programs, and they are full. Hopefully, you were not disappointed if you waited to register. In 2022 we anticipate being back to 100 percent capacity for your young artists, actors, dancers, and musicians.
Throughout the school year, the Riverfront Renaissance Center for the Arts, 22 N. High Street, hosts after-school art lessons for a variety of ages. Rowan College South Jersey–Clay College also has classes and workshops for budding ceramic artists at their fabulous campus located at 321 N. High Street. They also offer non-credit classes and studio time for adults throughout the year. Check rcsj.edu/ArtsInnovation to see the courses available for 2021 and 2022.
You'll find more opportunities for art classes at The Barn Studio of Art, 814 Whitaker Avenue. Millville's Artist Laureate Pat Witt established the art studio in 1962. Today it is a non-profit center with various artist instructors. There are summer, fall, and spring classes for 2021 and 2022. Check their website for complete details: barnstudio.org.
Wheaton Arts and Cultural Center, 1000 Village Drive, offers classes and workshops throughout the year. There are hands-on experiences as well as observation of glass blowing, pottery, etc. The folklife center offers cultural diversity through special exhibits, performances, and workshops. Visit wheatonarts.org/learn/.
The Millville Public Library will kick off their Summer Reading Program on July 8 in the rear parking lot from 4:30 to 6 p.m. If you missed the initial sign-up, go online or visit the library to enroll your children. This is a great program to keep the kids reading while having fun! Find out more by checking millvillepubliclibrary.org/.
As you can see, there are a lot of non-profit organizations planning and working on programs for the entire family. We have many energetic volunteers and employees who strive to create educational and fun activities for Millville and Cumberland County residents. On July 29, the Greater Millville Chamber of Commerce is hosting the Annual Pride in Millville awards at the Levoy Theatre.
At this year's Chamber event on Jul 29, Millville police officer Rick Knot will be receiving the 2021 Pride in Millville Award as the top citizen in the city. Also, various businesses and individuals will be honored as they receive the Chamber of Commerce's Economic Partnership Awards:
• Artist of Year: Jackie Sandro Greenwell
• Arts District: Frank's 1-Hour Cleaners
• Civic Organizations: (Special Recognition: Covid-19 Response):
–Cumberland County Department of Health, Inspira Health, CompleteCare
–First Responders (Police Dept., Fire Dept., EMS), The Authority (CCIA)
• Hospitality: Millville Queen Diner
• Business Retail: OK Watch Shop
• Business Newcomer: Colonial Flowers
• Business Professional: Barry Cephas
You can make your reservations and pay for this community event by logging onto millville-nj.com. Recognizing your fellow community individuals and their accomplishments is a rewarding activity.