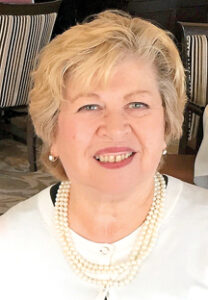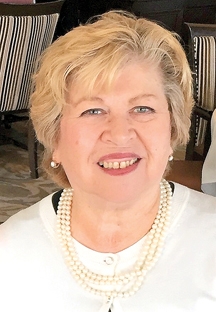 Usually when autumn arrives, the calendar is filled with events throughout October. Although we don't have the traditional festivals and performances to attend, there still are quite a few museums and outdoor spaces to enjoy.
Wheaton Arts and Cultural Center has reopened on a limited basis. The familiar grounds and walking trails are wide open and very inviting. Now you can buy timed visitor tickets to visit The Museum of American Glass and Down Jersey Folklife Center on Saturday and Sunday from 11 a.m. to 4 p.m. for $7 per person. The museum shops are also open, and no ticket is required.
Currently the museum's exhibit is "People, Place, Process: 50 Years of Glassmaking at WheatonArts." The Folklife Center main exhibit is: "Themes Across Cultures." Visit: wheatonarts.org and you will find the link to timed tickets. You may phone for additional information: 856-825-6800.
Millville Army Airfield Museum located at the airport is open Tuesday through Sunday from 10 a.m. to 4 p.m. Admission is free and donations are very welcome. Now is the perfect time to make a visit and to include your children or grandchildren. The kids will love learning the history of World War II and Millville's role in preparing P47 fighter pilots to help win the war in 1945. The authentic artifacts were donated over the last decades by family members of the men and women who served.
There is also a research library that may be used to investigate many aspects of the service and the airfield itself. Also, on the campus, there is a Link Trainer (pilots use the simulator before flying), fire truck, ambulance, and more. Families learn so much about local history when they visit and often find an ancestor in their own family.
There are many large outdoor murals on the grounds surrounding the museum that depict the history of MAAFM. Artist Sam Donovan has created all of them, including the large mural on Millville City Hall. For details, visit p47millville.org or phone 856-327-2347.
Don't let the wonderful fall months slip away without a visit to some of New Jersey's best outdoor recreation spots. The Nature Conservancy oversees the Maurice River Bluffs with 4.4 miles of walking, hiking and biking trails to enjoy. There is access to the bluffs from Silver Run Road (Rte. 627) and it is marked with a sign. You'll find a wonderful view above the Maurice River before you head home. Visit: mauriceriverbluffs to get more information before you visit.
The Harold N. Peek Preserve is located on So. Delsea Drive (South 2nd Street) and offers one to three miles of walking trails. It is managed by the Natural Lands Trust and offers spots to put in kayaks and canoes. There are also restroom facilities.
The Preserve is a wetlands habitat for migratory birds. You can observe a wide array of birds and raptors throughout all the seasons. You may research more information by visiting natlands.org/harold-n-peek-preserve/.
While you are planning one or more visits, think about bringing a picnic lunch to enjoy after your tour or hike. Many of the restaurants in downtown Millville's Arts District offer takeout service. We encourage you to patronize them especially now during the pandemic. Our businesses are independently owned and need your support now more than ever before. For a detailed listing visit our website's dining page at glasstownartsdistrict.com/pub/listing/dining.