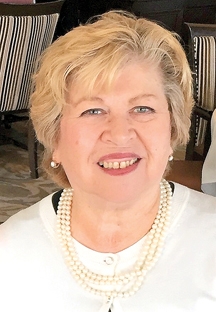 There are numerous special events throughout Cumberland County this in October. Many people are anxious to attend outdoor events after a year with very little happening because of COVID-19. Let's start with this weekend's Festival of Fine Crafts at Wheaton Arts and Cultural Center.
Mark October 2 and 3 to attend this fabulous festival from 10a.m. to 5p.m. each day—rain or shine. WheatonArts is located at 1601 Glasstown Road, Millville. This year there will be 125 juried artists participating along with food vendors and live music. At some of the booths, you will find artists' demonstrations and hands-on family activities. Adults may enjoy the Beer and Wine Garden to take a break anytime during the festival.
The ever-popular Glass Pumpkin area on the property features a multitude of pumpkins in a variety of colors and sizes. This is a fundraiser for the nonprofit organization. Please note that there won't be as many pumpkins for sale as in the past due to fewer hours for production because of the pandemic. Entry fees are $12 adults, $11 senior adults (62+), $7 students, and free for children 5 and under. You can find more details about Fine Crafts by visiting wheatonarts.org.
The Levoy Theatre has a lineup of great shows in October. The 2022 Broadway Season – 5 Show Package is now on sale.
Some of you have heard about The War of the Worlds, which was a radio broadcast in 1938 by H.G. Wells. We were a naïve country without instant messaging and all the other technology we use today. The broadcast runs from October 8 to 10 at various times.
A Gaelic Storm is coming to the Levoy on October 15. This performance is perfect for Celtic fans, rock, country, and bluegrass lovers, too.
The Genesis Show is a tribute to that great band of the 1970s/'80s era on October 16. The band recreates the sounds of Phil Collins during the first act and Peter Gabriel in the second set.
If you are a devoted fan of AC/DC, you won't want to miss the Dirty Deeds on October 23. The music may bring you back to the exciting rock 'n' roll of that era.
Ending the month of October with many of your favorite rockers will be Bruce in the USA on October 27, Yellow Brick Road–A Tribute to Elton John, and The Rocky Horror Picture Show plus the Shadow Cast Transylvania Nipple Productions.
The Rocky Horror Picture Show is often called a "cult classic." The film featured a memorable cast that includes Susan Sarandon, Tim Curry, and Meat Loaf to name a few. This evening is the perfect and fun way to enjoy Halloween. If you've never seen this classic film or only on a small screen, get your tickets soon. All information and ticketing can be gotten through the website: levoy.net/events/.
October is almost always a beautiful weather month in Cumberland County, so make some time to explore the environment and natural beauty of our area. Some great places to visit include the Cohanzick Zoo in Bridgeton, The Maurice River Bluffs, East Point Lighthouse, and the Maurice River. The Natural Lands Trust are custodians of the Peek Preserve and Glades Wildlife Refuge. Visit natlands.org/visit/. You may hike, canoe, and kayak at many of these sites.