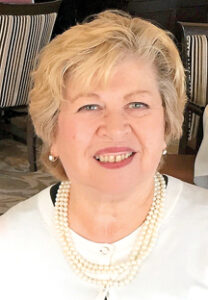 One of the best ways to beat the heat and enjoy a fun time is on the water. We are so fortunate to have three ways to sail and enjoy the beautiful Maurice River and the Delaware Bay.
The A.J. Meerwald is an original schooner that was used by oystermen over 100 years ago. She was fully refurbished and began sailing again with passengers learning the history of local waters and the rich heritage of the oyster industry that once flourished on our western shore.
When you set sail, you may help the crew hoist the sails. You will learn about our local environment while enjoying the beauty of the marshes. Cruises last for two hours. All tickets include entry to the Delaware Bay Museum and a self-guided tour through exhibits. Face masks are required on board and in the museum. Ticket prices range from $20 to $30 and can be purchased online: bayshorecenter.org. You may phone at 856-785-2060 for more details.
Fortescue is famous for its charter fishing boats. Choose one from a variety of boats and captains. You will find the details if you Google "charter fishing in Fortescue." Fishing has been great this summer. Right now, weakies and flounder are running along with stripers and sand sharks.
Breakfast and lunch are served at Higbee's Luncheonette on a daily basis. Fortescue Bayside Restaurant opens at 3 p.m. for dinner Thursday to Sunday. You can find more information on their Facebook pages.
If you're looking for a leisurely river experience, do not miss the Maurice River Cruises with Captain Dave. The pontoon river boat is comfortable and shaded by a full-size roof. Guests are welcome to bring refreshments on board. Get on board at the Millville Marina on Ware Avenue (behind Millville City Hall). Cruises are two hours and are on Wednesday evenings, Fridays, and Saturdays. Call to make your reservation with Captain Dave: 856-327-1530. The captain will share the history of commerce and the environment on the river.
You will be guaranteed sightings of the magnificent bald eagles that live in the tallest trees. You can also view the osprey in their nests on the platforms along the river. In August, the purple martins begin their migration season and fly in huge waves at sunset.
The Maurice River Bluffs, pictured, is a natural area with 535 acres overlooking the wild and scenic river. There are hiking and biking trails throughout this natural area. Enjoy a picnic lunch after you get your exercise on the trails.
Cumberland County is also the site of large freshwater lakes where you can put in your kayak or canoe. Fishing is allowed in most locations. The Maurice River is great for leisurely water sports along with jet skis and power boats. Be mindful of the "no wake" areas along the river. Public motorboat launch is located at Fowser Road Landing in south Millville. You can wind your way to the Delaware Bay if you are an experienced boater. The river is tidal and turns to saltwater below Millville.
If you want more details, visit the tourism website: cumberland.nj.us/Tourism for Cumberland County, New Jersey.