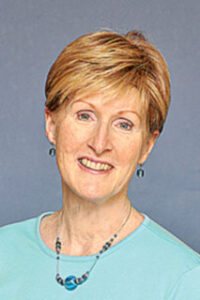 This August is such an uncertain time. Our daughter is set to return to college by September, but some of her classes may be online.
And our son is still home because the state has given no word about opening up his adult day program. His summer camp is cancelled but Greg wants to participate in online camp activities from home.
We have a family reunion planned that we can only hope will work out. Two families have cancelled due to the covid-19 rules, which are different where they live.
The rest of us are going anyway, anticipating a good time.
Looking out at our yard, the light is shifting as if it might rain. I have three plants out on the deck. Two palm plants transferred from inside, which are making a slow return from shock, and a basil plant for which I have great hope. If they tank, it won't be because of neglect. They are well-watered and protected from squirrels so far.
Every night I look out under the spreading shade tree to see a sparkling show of fireflies. I feel reassured that at least some things in nature haven't changed.
I took Greg for a haircut, finally. He had a wild head of curls after isolating at home for four months, and I hardly recognized him without the hair. He's a handsome young man when he's groomed.
His older brother, George, has worked from home mostly during the pandemic, so he grew a beard. He always wore his hair short, and his look is more casual than when he needs to appear at his office.
We have enjoyed some dinners outdoors in the shade. It has remained in the 90s for weeks now, but we've been lucky. For my birthday, we went to Cape May on a weeknight and walked the mall shoppes. I purchased a can opener gadget at the Love the Cook store. It seems I always find something funky and useful there. Then it was time to eat dinner outside on a shady patio. We really lucked out, because just as we finished, it started to rain and did not let up until we made it home.
My husband drove home, of course; he says he's more comfortable driving, and I know that's true because he's just about the lousiest passenger I've ever known.
If there's ever a time when I have to drive him somewhere, for instance, home from a surgery, he keeps up such a torrent of driving instructions, foot stomps on an imaginary brake, and hands gripping the door handle in panic that I'm a nervous wreck and cannot wait to get home. And he can't either. Those are the rides that warrant a medicinal snort of whiskey after the fact, and I'm not even the patient.
I try not to worry about things before they happen, but I received bad news from my doctor about my blood tests. One test came back positive, instead of my preferred result, negative. The next step is to see a specialist, which won't happen until they have an open appointment in September.
I try to remember something my son, George, told me when I was scared about a decision. With all the belief of a Catholic School student, he said, "But Mom, worry is a sin, isn't it?"
In that case, I tried to let go of my fear and let God take over. And it turned out beautifully.
There have been many times when I have remembered the story of Lazarus in the Gospel. Lazarus was a special friend of Jesus, and his sisters sent news to Jesus that Lazarus was ill. Jesus arrived four days after Lazarus expired. The people chided Jesus for not arriving in time to save him.
Jesus said, "Fear is not warranted. Only faith."
And he brought his friend back to life.
I'd like to say that I show such abounding faith in the face of trouble. But my prayers are more like this:
"Dear God, if it be your will, please let this dirt sandwich pass me by. Amen."
In my defense, I only had three years of Catholic education, so my prayer life is unsophisticated. But I believe my prayers are understood.
The only things I can do are wait for help and pray for mercy. The waiting is the hardest part.
As my favorite Linda Ronstadt song says,
So send down some sunshine
Throw out your lifeline
And keep me from blowing away.