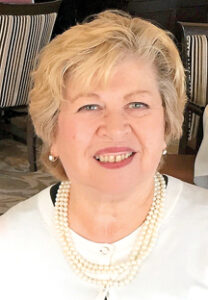 THANK YOU! Thank you for your support by buying thousands of dollars of Gift Cards to spend at 16 participating businesses in the Glasstown Arts District, Millville. We were able to DOUBLE the Value of each card, which means many you will be spending a far greater amount of money at these galleries, shops, theatre, and restaurants.
The Holly City Development Corporation received a grant from New Jersey Neighborhood Preservation Program that allowed them to offer the Double Value for all off the sales we made to you and many other residents in our community and nearby towns.
Dozens of artists and artisans are selling their work and wares at galleries like the Riverfront Renaissance Center of the Arts, La Bottega of Art Gallery, and An Octopus's Garden. El Guacamole, Wildflower Vegan Café, Bogart's, and the Old Oar House Irish Pub are delighted to be welcoming you to join them for a meal or a takeout.
Shopping for gifts is always fun in the Village on High and at Bogart's Books & Café this season. You may use your Double Value cards at most of them. Don't forget to get your holiday hair appointments. Rey's Before & After Stylists Salon is also accepting the cards.
The Levoy Theatre is planning a special showing of The Polar Express movie this month. The theater has been shutdown since March, but a limited number of seats will be sold for this popular movie. Keep checking their website for the New Year 2021 and new shows.
Many people who came into our building were very happy that they could support this downtown arts district promotion. There has been a lot of advertising and social media marketing, letting the public know how important it is to help keep businesses open. Certainly, holiday shopping is on everyone's minds now, but let's keep all of them in mind as we navigate the cold winter months.
The southern New Jersey community has been careful and respectful of the COVID regulations. This in turn has helped our downtown businesses survive over the last nine months. If we continue to be vigilant, we will be able to conquer the pandemic and look forward to a much brighter 2021.
So, what does 2021 look like in the Glasstown Arts District? We know that we will welcome the new facilities of Complete Care to the 500 block of High Street. Construction is going at a fast pace. The new building structure will mirror the current and renovated building next to it and a second Glasstown Plaza will greet visitors driving south on High Street. The beautiful 100-foot mural will look down upon this plaza.
Other buildings that have undergone or are currently making façade improvements include Frank's Cleaners, 19 N. High (building that had a fire), Van Embden Law Firm on Main Street, Bowman's Home & Medical Supply, the BJ Roaster building, and Plowman's Windows & Doors. More projects are in the pipeline well into 2021.
There are good opportunities now and in the future for entrepreneurs to lease or buy buildings. If you wish to explore some of these options, please contact me by e-mail: marianne@glasstownartsdistrict.com. I will be glad to assist you. There are other agencies that we collaborate with to find the right space, price, financing opportunities, and more.