Election Season • Cumberland County Candidates For Sheriff
* * *
George M. Castellini, Democrat (incument)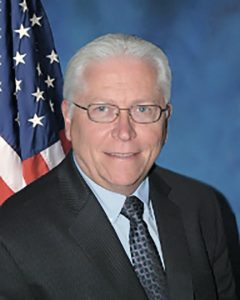 I am a husband and father of four children, Stephanie, Brian, Christopher, and Andrew. I lost my oldest son Brian suddenly on January 1, 2013. I have been married for over 30 years to my wife Kim and we reside in Vineland. I am a product of Cumberland County Schools having graduated from Vineland High School and later attended Cumberland County College where I concentrated on business administration. I am a graduate of the Camden County Police Academy. I served 13 years in law enforcement between the Vineland Police Department and the Cumberland County Sheriff's Department, along with serving five years as a volunteer for the Vineland Rescue Squad. I am the CEO and president of Biondi Insurance Agency where I have been employed for over 20 years.
The culmination of my experience in law enforcement and insurance alone provides me the qualifications I need to complement and contribute to our diverse Freeholder Board and provides a rare skill set that benefits our County taxpayers.
In your opinion, what are the three biggest issues facing Cumberland County?
1. Job Creation
2. Tax Relief
3. Crime/Race relations
How do you plan to address the issues listed above if elected?
• Job Creation: With job creation, my goal is to continue to work on a coherent job creation strategy for the county. This requires a multi-pronged approach by working to encourage big companies to find a home for their businesses in Cumberland, by championing small business and making conditions and tax incentives conducive for small business owners to open and thrive in our county and finally by encouraging entrepreneurship.
• Tax Relief: For tax relief, the goal of government should be to provide necessary and essential services to its residents and taxpayers in an efficient and effective way. To get the most value out of the dollar, it is our goal to come up with a plan to cut as much wasteful spending as possible without negatively affecting these services. Because of jail reform, the overall population of our jail has shrunk tremendously, and the shrinking population has offered our county the ability to shut the jail and send a much smaller population to other counties. The closure of the jail will have a massive impact on the county's budget and will result in an 8-10 million dollar savings, which will stabilize the county levy for years to come.
• Crime/Race Relations: With regard to crime and race relations, given my law enforcement experience, I have direct experience with the equal rights issues and racial tension that exists in our society today and the crime it initiates. I plan on reducing crime by focusing to improve race relations in our diverse county. For example, I support programs such as a Minority and Equality Rights Task Force. Such a task force in Cumberland will help our residents learn the importance of tolerance, inclusion and how to combat systematic racism. I also support community policing, which brings the officers up close and personal with the community they protect. By simply encouraging our community to engage in respectful and constructive dialog, we can calm the racial fire, which will subsequently reduce crime in our county.
Please provide a closing statement:
As a member of the current Board of Freeholders, we pride ourselves on the diverse package of skills and experience we bring to the table and contribute as a collective group. My goal is to continue to give back to my community by continuing to contribute my skills and experience to benefit the residents of Cumberland.
Darwin Cooper, Jr., Republican
I'm a real estate investor and deal in property management. I'm a lifelong resident of Cumberland County, I currently reside in Vineland and I'm a father to an amazing 8-year-old son, Jayden Cooper. I'm running for office because I'm tired of the one-party rule (Democrats) and how they have put Cumberland County in a very distressed state. Too many families are leaving this county and separating families from seeing loved ones, I want to reverse that mass exodus by making Cumberland County more affordable, safe and a prosperous place to live. In real estate I deal with big numbers and deals all the time and I have what it takes to lower taxes and bring fiscal responsibility back to this county!
In your opinion, what are the three biggest issues facing Cumberland County?
Fiscal Irresponsibility
Lack of Transparency
Lack of safe streets
How do you plan to address the issues listed above if elected?
I plan to go over every budget and spending meticulously and make sure that whatever is being spent makes sense and that it's the best for the people of Cumberland County. I will be very transparent with the residents and taxpayers of this county on everything that goes on with the Freeholder Board; for far too long the Freeholder Board has been operating in secrecy and that has to stop! I will back our law enforcement and involve them with everything public safety related so we can get an understanding of their issues and the residents' issues so they can police the communities to the best of their abilities.
Please provide a closing statement:
I'm asking the people of Cumberland County to vote for me and give me that honorable opportunity to unleash this county's full potential and we can become the envy of all counties. As I always say I love you, God Bless and let's continue to move all of Cumberland County in the right direction.
Victoria Lods, Republican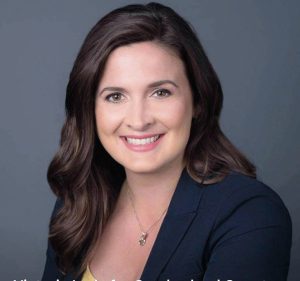 I'm proud to be the fifth generation living on our family's farm in Vineland with my husband, and our two sons. I am a local through and through who understands the unique needs of our diverse residents. I bring a wealth of experience with me to county office from working in the NJ State Legislature as Chief of Staff to Senator Asselta, where I worked hand in hand with all levels of government to deliver the support that was needed, to helping families find the security of a forever home through the Habitat for Humanity program to ultimately becoming an educator at Bridgeton High School.
In your opinion, what are the three biggest issues facing Cumberland County?
Cumberland County is a beautiful place, but we have our challenges. Our three biggest issues are attracting businesses that create good-paying jobs to support a family, expanding and rebuilding infrastructure in Cumberland County—including roads, bridges, underground utilities and telecommunication—and lastly ensuring the county education system reflects the needs of our future workforce. Residents around the county, from Maurice River to Stow Creek, from Vineland to Downe Township and everywhere in between should not have to accept anything less than someone who will stand up and fight for our beloved county.
How do you plan to address the issues listed above if elected?
Attracting businesses that provide meaningful jobs, developing our infrastructure across the board and building up our current county educational services are three things that all go hand in hand. Our county board needs to commit to steadily investing in all three to address the gaps that exist in these three areas. I would call for a long-term plan with clearly defined goals, and specific strategies to achieve the positive outcomes we desire. We need to look to the invaluable resources that are right in front of us. Our county is represented by two very strong leaders; the Senate President and Chairman of the Budget Committee in the General Assembly. This is a huge advantage for Cumberland County. It's time to work between the levels of government and explore more public/private partnerships to secure the funding and support we need.
Please provide a closing statement:
I will put politics aside and focus on the public service I have been elected to do. I will look to work with all my fellow board members. As leaders, it is time to establish a culture of cooperation that sets an example for the residents of our county. If we can work together, we set a precedent for our communities to work together and finally get Cumberland County back to leading the way in our state. The country needs it, and the citizens demand it.
Carol Musso, Democrat (incumbent)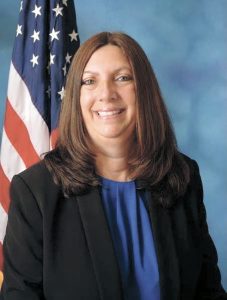 I am a long-time resident of Deerfield Township and the proud mother of twin daughters. Elected in 2011, I am the Board's longest serving commissioner. I previously served on the Deerfield Township Committee for 16 years, including service as Mayor and Deputy Mayor. I serve as the vice president of South Jersey Freeholders Association and previously represented Cumberland County as a member of the League of Municipalities. I am vice president at Century Savings Bank with over 35 year of local banking experience. For decades, I have devoted myself to varied civic, charitable and business organizations in Cumberland County.
In your opinion, what are the three biggest issues facing Cumberland County?
In my opinion, the three biggest issues facing our county are (in no specific order):
1. Tax relief
2. Education
3. Job creation
How do you plan to address the issues listed above if elected?
1. As Freeholder I have promoted efficiency, innovation and accountability in government services. COVID-19 has presented us with new challenges, but also opportunities to explore innovative ways to deliver services. Closing the County jail and housing the County's detainees in underutilized facilities in other counties is a perfect example of an innovative response to the accelerative impact COVID-19 has had on the reduction in detainees due to bail and sentencing reforms. As opposed to building a new jail to house a diminishing number of detainees, our plan will save the County $8-$10 million per year (millions thereafter) and no tax levy for three years.
2. I have aggressively supported the Board's efforts to elevate the quality of Cumberland County's educational opportunities through the construction of the CCTEC, visionary merger of CCC with Rowan College (RCSJ) and expansion of Rowan medical education to the Cumberland Campus. Building upon this success, I will work to enhance educational quality in all of our schools.
3. As a community banker, I understand the way government can create conditions conducive for 21st Century high-tech businesses to be successful. I will continue to use that experience to help our economic development professionals attract jobs creating sustainable development.
Please provide a closing statement:
In 1983, I began my career in community banking and my passion for civic engagement was born. I have committed my life to improving life for the people of our county. I am proud of our accomplishments, but my passion is still strong and there is work to be done.
Donna Pearson, Democrat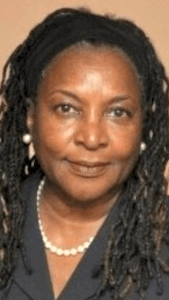 I am a graduate of Bridgeton High School, Clark Atlanta University with a BA in Sociology, and New York University with a Master's degree in Social Work. I retired after 28 years of service with the State of New Jersey with professional experience in the areas of aging and community services, community organization, and child protective services. I have also served as the director of the South Jersey Office of the Governor.
I was appointed to Bridgeton City Council in 1990, elected to a full term in 1991 and served as City Council president. In 1997, I was elected to the Cumberland County Board of Chosen Freeholders. In 2003, I was elected director of the Freeholder Board, making me the County's first black Freeholder Director.
In your opinion, what are the three biggest issues facing Cumberland County?
In my opinion, the three biggest issues facing our county today are social injustice, tax relief and job creation.
How do you plan to address the issues listed above if elected?
Social Justice: Our country is ripe with social injustice and Cumberland County is not immune from it. Equality, recognition and respect is the task and duty we all must respond to. Today, social injustice is at the forefront in the media, during national debates and in our day-to-day discussions with our family and friends. It is a topic that has been long overdue, but is right before us now. It is what we do with these conversations and these debates now which will create a better future for our citizens today and those that come after us tomorrow that count. Our response must be consistent, clear and bold when we demand justice and equality for all of our residents.
It is vital that we get to know our neighbors and those around us as we promote social justice on a broader level. Without this sense of community and a meaningful dialogue with our neighbors, it would be impossible to effectuate the change needed. My goal is to have our residents get to know each other on a more meaningful level.
Additionally, I will encourage residents to travel to neighborhoods, communities and events that are ethnically focused to gain a greater appreciation of diverse cultures. I encourage members of different communities to get to know and understand Cumberland's diverse population so to gain a better understanding of our neighbors and their thoughts.
Tax Relief: The Freeholder Board has implemented a five-year fiscal plan which includes tax relief. I want to continue to be a part of that plan and work towards additional components which will ensure a sound fiscal approach to utilizing our county's tax dollars. It is imperative that our county residents be afforded the services they need and deserve, but we must work to ensure that these services are performed in the most efficient ways possible.
Job Creation: As far as job creation, I will continue the established practice of promoting both public and private investments inside the county, while developing a technical workforce that is ready and able to meet the needs of our new employers.
Please provide a closing statement:
I recognize and hear the voices for change and I am ready to roll my sleeves up and work to improve the lives of our Cumberland County residents.
Antonio Romero, Republican
I am a Cuban American running for Cumberland County freeholder. I lived in Vineland for 54 years. I have a wife and five children. I am a business owner for almost 12 years. I am running for freeholder to restore commonsense back to our wonderful county.
In your opinion, what are the three biggest issues facing Cumberland County?
My number one issue facing our county or legislative district is the waste of money in projects that are not getting done; then my second issue is the need to improve county schools; and lastly, the need to bring county parks.
How do you plan to address the issues listed above if elected?
1. I plan on addressing the issues by making the right decision so all the projects get done. Like the jails that they got started and after doing the foundation and wasting 13 million dollars then, the project got terminated.
2. Making sure all kids are able to attend county schools not based on qualification, all kids should be judged by the merits of the subjects they're seeking; for example, a mechanic should not have to qualify be an engineer.
3. Cumberland County does not have a county park. This will help bring more companies and jobs, so their families can have a place to spend time together. That will also bring revenues to the county if we have golf courses, tennis courses, etc. Even more if you have a banquet hall where you can have events, this will give us even more, maintaining jobs and more revenue to the county.
Please provide a closing statement:
Cumberland County is considered to be last in everything and we need your vote to make the difference, the Democrats have control of the Freeholder Board for 32 years; we need you to be part of this change by voting for us and then we will make Cumberland County a safer place with more jobs and improved education. Therefore, vote on November 3rd.