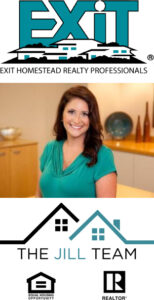 Here are some ideas for you in building wealth the smart way.
Pay yourself first. Start small. Save at least 10 percent of all income earned. Even if you are paying off debt, 10 percent is still recommended.
Make saving automatic. Automatically deposit that 10 percent savings into a retirement account, savings account or other investment vehicle.
If you get a raise, keep your expenses the same. Avoid "lifestyle inflation" – this is when you increase your expenses as you start to earn more money.
Make your money work for you. Earn more on investments. Compound interest will help – this is simply interest on interest and it adds up quickly.
Reinvest the dividends. Rather than cashing out, put the money elsewhere and watch it grow.
Create a passive income. Get paid with high dividends or real estate investments.
Let's talk about building wealth with real estate. No doubt, one can start building wealth at any stage of life, if he/she has a proper plan to utilize their savings and funds carefully. Investing money at the right time and at the right place definitely yields good returns. Investing in real estate is a worthwhile endeavor if you play your cards right. Here are a few reasons why:
Cash flow: Rental properties are highly desirable for their ability to generate positive cash flow. This means that after your mortgage and other housing-related expenses are paid off, you have extra profit.
Appreciation: While not always, generally speaking housing values tend to appreciate over time. That means the longer you own a property, the more it should be worth. This is why many people refer to a home or piece of real estate as the ultimate nest egg.
Leverage: A lesser-known advantage of owning real estate is using the property as leverage. By consistently paying down the mortgage you have the opportunity to tap the equity you have built up.
Tax advantages: Landlords have a few tax advantages over regular homeowners, in the items that they can write off.
The lure of owning real estate is pretty compelling. but it is not for the weak and comes with plenty of pitfalls.
Jill Santandrea, Broker Manager, EXIT Homestead Realty Professionals LLC, 1070 E Chestnut Ave, Vineland, NJ 08360; 856-692-EXIT; Cell: 856-362-0967; Direct: 888-856-5455; TheJillTeam.com; E-mail: TeamJill@ExitHomePros.com; Text JillS to 85377 for my mobile business card. Listen to Jill on POP 99.9FM. Source: 2019 Buffini & Company