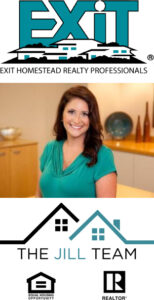 When it comes to building credit, it can be difficult to tell fact from fiction. Use this short true-or-false quiz to help you get the facts straight and your credit in great shape!
TRUE OR FALSE?
Any debt will hurt my credit. FALSE: An outstanding mortgage being paid on time isn't the same as $30,000 worth of credit card debt. An outstanding mortgage that's paid on time is considered "good debt," and it can raise your score. Stay away from consumer debt!
When I pay off my debt, it'll disappear from my credit report. FALSE: Paid debt will remain on your credit report for several years. If it was paid on time, it can boost your score. Bankruptcy, defaulted loans and other negative information can hurt, sticking around for seven to 10 years.
Even though I got a promotion my credit score is unaffected. TRUE: Income and job title may indirectly affect your score, but salary is not factored into your report. Still, head's up—lenders may ask about your employment to determine how likely you are to pay your debts.
Closing my paid-off credit card isn't going to help my credit score. TRUE: It may pay to keep it open. Closing an unused card reduces your amount of credit and limits your credit history, which can sometimes lower your credit score. But, if that card is tempting you, close it.
Checking my own credit score won't impact it. TRUE: Running your own credit report does not negatively impact your score. When a lender checks for a mortgage, car loan or credit card application, it may lower your score a few points. There are sites where you can get your free annual credit report and/or check your credit score.
Credit scores at 600 or below need work; 600 to 740 is average; and 740 or above is excellent. Credit scores can be determined by payment history, credit utilization, length of credit history, credit mix, new credit/recently opened accounts, total balances, available credit and behavior, depending on which model is used.
Want more help sorting credit fact from fiction? Give me a call and I'll refer you to a great lender who can help break it down and help you get to a good place credit wise, so that I can help you get to a good place to purchase your dream home.
Until next week….
Jill Santandrea, Broker Manager, EXIT Homestead Realty Professionals LLC, 1070 E Chestnut Ave, Vineland, NJ 08360; 856-692-EXIT; Cell: 856-362-0967; Direct: 888-856-5455; TheJillTeam.com; E-mail: TeamJill@ExitHomePros.com; Text JillS to 85377 for my mobile business card. Listen to Jill on POP 99.9FM. Source: 2019 Buffini & Company