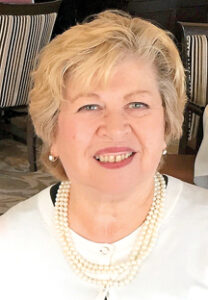 We have a terrific weekend planned. Saturday, November 28, is the 11th year that the Glasstown Arts District businesses will participate in "Small Business Saturday–Shop Small," sponsored by American Express and the National Main Street organization. Most galleries and shops will have extended hours by opening early and staying later. You can check the hours on their websites and social media. Visit our website to get business information for each shop. GlasstownArtsDistrict.com
When you Shop Small, your purchases make a greater impact in the local economy. The businesses are all independently owned. The COVID-19 pandemic has endangered the success of these businesses more than any other sector. Your participation this holiday season and in 2021 may help them to survive.
New this year is "Artists' Sunday." This day will highlight the talent and work of individual artists. Art and artisan pieces make wonderful gifts. There is a wide variety of pricing for original and print art, hand-crafted jewelry, ceramics, glass art, textiles, and more. You may find some well-priced items in the galleries and shops. Check out ArtistsSunday.com
These two events are a perfect time to buy and use the Gift Cards being sold in the Arts District office, 22 N High Street (inside the Riverfront Renaissance Center for the Arts). Through a grant that Holly City Development Corporation received recently, the monetary value of each gift card will be doubled! The cards are selling quickly, and we urge you to buy at some for your favorite galleries, shops, theater, and restaurants that are participating.
Please remember to wear your masks and stay as socially distanced as you are able. If you would rather shop online, check the websites and/or Facebook of individual artists and shops for more information.
As we, at the Millville Development Corporation, begin to wind down the 2020 year, we find ourselves very thankful for the support of our community, county, and state. We're a non-profit corporation that focuses on business development, artistic programming, and community events.
This year most of our attention went to assisting the small businesses in our downtown to secure grants and forgivable loans. We were kept informed of opportunities by the Cumberland County Improvement Authority. Through the spring and summer, we participated in weekly zoom meetings with state and county agencies and government officials also attending to keep us abreast of all the details regarding applications.
The city governments were onboard as well with assistance programs to help businesses keep their doors open. Everyone involved with bringing the information to us, left their political views to themselves and concentrated on resources and advice to keep our business communities alive.
We spent time and resources from a federal grant in helping building owners complete façade renovations, thus beautifying their sites and the downtown. There are still a few more to be completed by the end of the year.
The major construction project on the 500 block near the High and Broad streets intersection is moving along very quickly. The rehabilitation of one building and the construction of a new structure will be a great addition. The gateway into the arts district will be enhanced with the building of a new Plaza that will show off the beautiful mural that looks down on this site.
We expect many new projects in 2021. With community support, we will begin a new phase of growth in the Glasstown Arts District as we begin our 21st year.