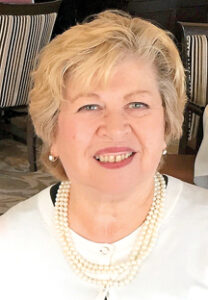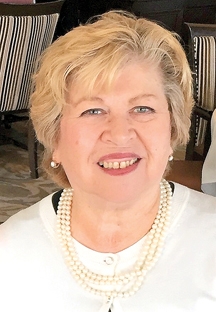 We want to congratulate and send our best wishes to An Octopus's Garden gallery and gift shop in the Village on High, 501 N. High Street, in Millville's Glasstown Arts District. Owner Maryann Kuntz celebrated the 10th anniversary of the shop on Third Friday in October! That is quite an achievement for an independent business owner in the past decade. Octopus does not compete with online shopping or malls and strip centers. Everything for sale in the shop is original (or artist made print) of wall art, 3-D objects, and handcrafted jewelry and accessories.
So, what's the secret of this success story? You start with an artistic individual as owner who is caring and compassionate. Maryann welcomes longtime and emerging artists to display their creations in the shop. If you follow her on Facebook and Instagram, you will see her marketing techniques and will be alerted to see the body of work of new artists.
Before the pandemic, Octopus hosted a monthly wine tasting in the Village on High where artists and consumers got to meet and know each other. The shop is always open during special events, Third Fridays, and for shopping before all holidays.
October is one of Maryann's favorite months because she loves Halloween! There is a whole line of specialty jewelry that celebrates the famous characters we associate with October 31 along with artwork that you will enjoy.
An Octopus's Garden is open Thursday – Friday from 12 to 5 p.m. and Saturday from 12 to 6 p.m. Follow them on Facebook at AnOctopusGarden.
This week's column is published on the cusp of the calendar turning the page to the month of November. It seems hard to believe that we're approaching the end of 2020. I bet many of us looked forward to the beginning of the new decade when we celebrated the new year on January 1. Now, most of us cannot wait to usher 2020 out and exclaim "Thank Goodness!"
But let's not forget to embrace Veteran's Day on November 11. It's a day to honor all who have served in the Armed Forces of the United States of America. It is proper to fly a flag at your home and to place flags or flowers on graves or at a memorial location in your community.
November 11 marks the end of WWI between the Allied Nations and Germany from 1914 to 1918. The United States declared it a holiday in 1938, and it was known as Armistice Day. In the aftermath of WWII and the Korean War, it was renamed Veterans Day.
In Cumberland County there are several ways to honor our veterans. The Millville Army Air Field Museum annually has an outdoor event with a WWII speaker or someone who has had a significant experience to share. The museum is open to tour and there is an outdoor lunch hosted by volunteers.
The Cumberland County Veterans' Cemetery can be visited on Trench Road in Hopewell Township (just outside of Bridgeton). This is a serene location where you may contemplate the meaning of Veterans' Day commemoration.
In Vineland, the commemoration takes place in Veterans' Park (inside Landis Park) on the Northeast Boulevard and Park Avenue.
Celebrations this year may have a different appearance due to COVID-19 restrictions.