Vineland Public Library Virtual June Trivia for Adults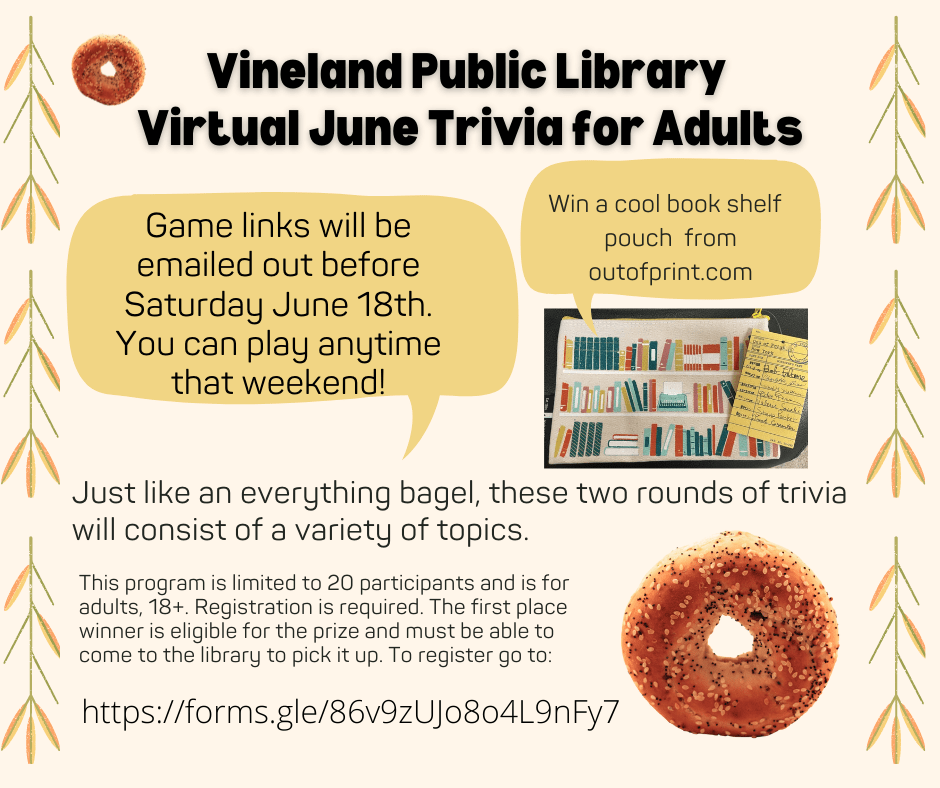 Win a cool book shelf pouch from outofprint.com!
Just like an everything bagel, these two round of trivia will consist of a variety of topics…
The program is limited to 20 participants and is for adults, 18+.  Registration is required.  The first place winner is eligible for the prize and must be able to come to the library to pick it up.
To register, click here: https://forms.gle/86v9zUJo8o4L9nFy7