National Leap into Science Week Virtual Family Workshop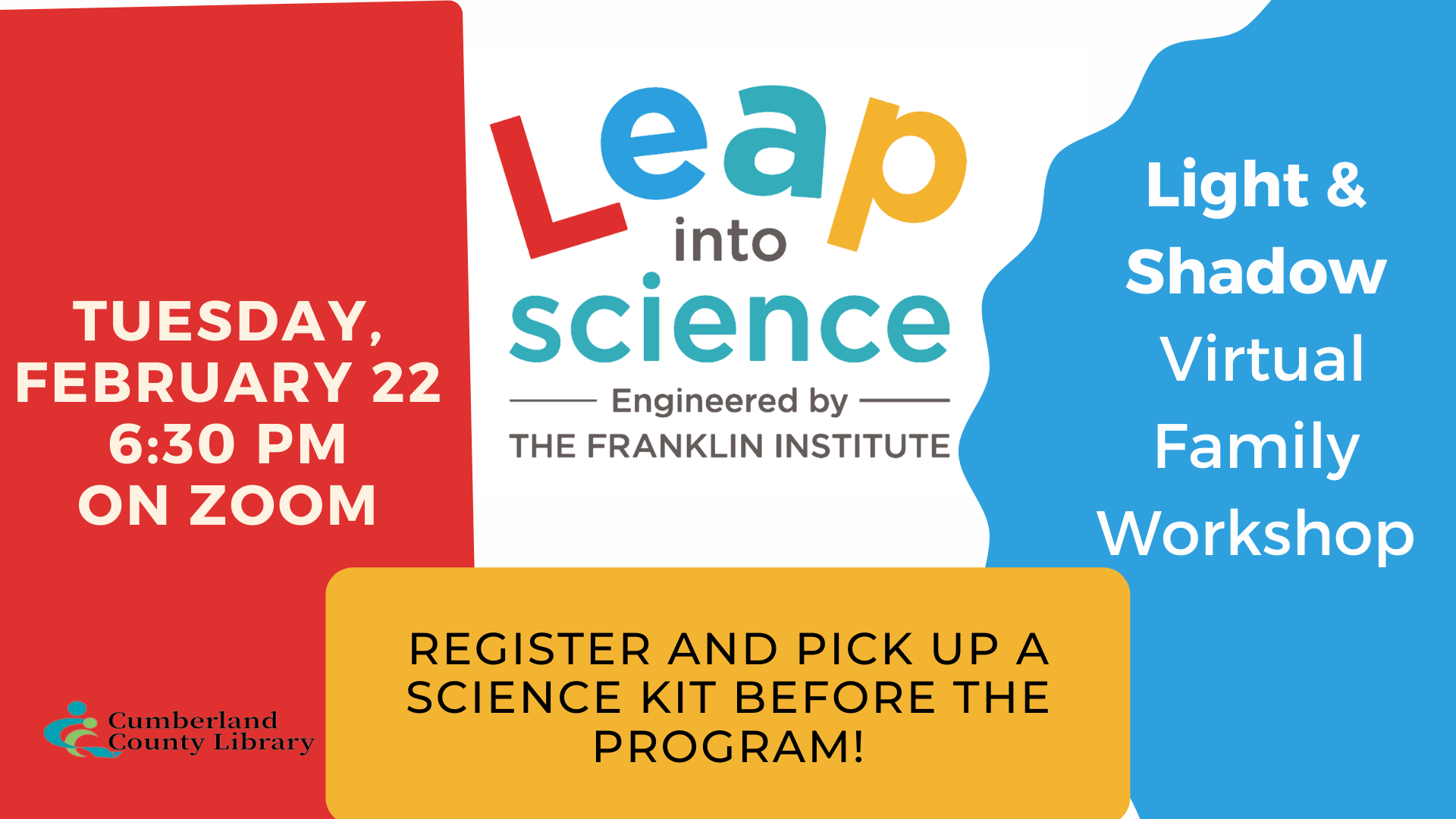 Families are invited to celebrate National Leap into Science Week (February 21-27) with a Virtual Family Workshop that explores the science of light and shadow! During this online program, children will explore the science of shadow and light through children's books and hands on activities.
Each family that registers will receive a kit containing a flashlight, gift book, portable shadow puppet theater, and activity sheets. Families can then tune in to our Zoom program on Tuesday, February 22 for an interactive story and shadow puppet show!
Supplies are limited and registration is required. Visit cclnj.org for more information.
This program is made possible by a generous National Leap into Science Week Grant through the Franklin Institute.
Registration link: https://forms.gle/T4VfTukMmTLk9kRn7
Cumberland County Library — 800 E. Commerce St., Bridgeton, NJ 08302 (856)453-2210 x26105 cclnj.org