Movie Night at Cumberland County Library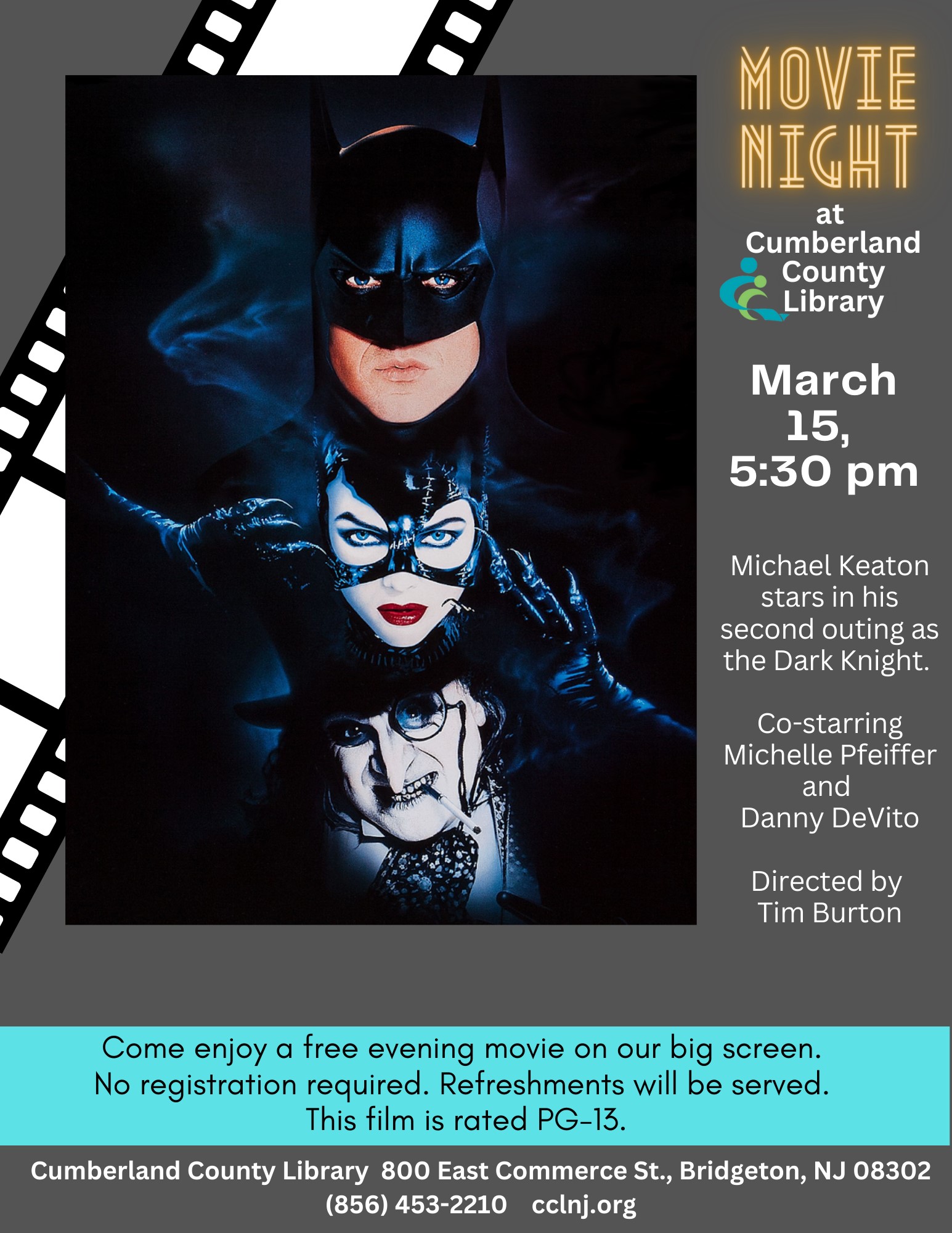 Cumberland County Library is hosting Movie Night on March 15 at 5:30 pm.
Michael Keaton stars in his second outing as Batman, this time facing two mysterious new threats to Gotham City: the Penguin (Danny DeVito) and Catwoman (Michelle Pfeiffer). The film was directed by Tim Burton and is rated PG-13.
Showtime is at 5:30 PM in the Library Meeting Room. Admission is free. No registration is required. Refreshments will be served. For more information please contact the library at (856) 453-2210, extension 26103, or email tomay@cclnj.org