Millville Third Friday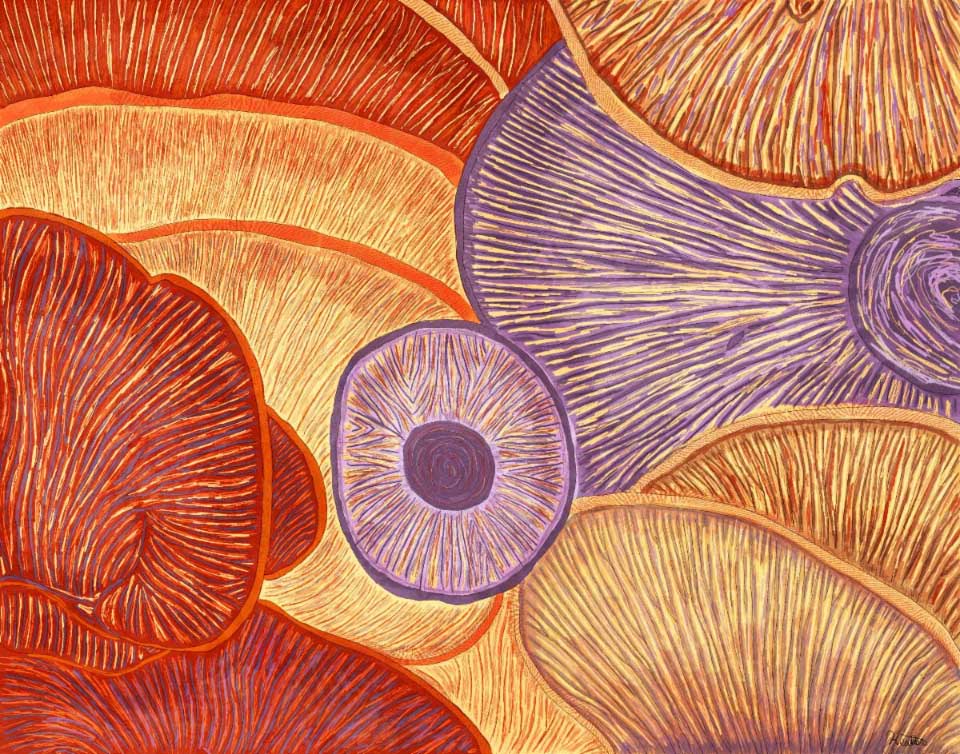 Don't miss the new exhibits at the RRCA opening on March 18. The Witt Gallery show –"Step Out of Reality" will be up until Mary 14. The above painting, "Shrooms," is by artist Heather Warburton.
The Associate Artists' show will be in the Main Gallery and the Atrium will exhibit watercolor art of John Safrit.
Live music this month is by Evans & Dancik Duo.
Popular and long-time artists Maryann Cannon will be celebrating the downsizing of LaBottega Gallery of Art in Cottage I — Village on High. Maryann will continue to represent several artists that are among the favorites of her loyal clientele. Make sure to stop in on Third Friday to see the beautiful small gallery and wish Maryann Cannon well!
Artist Danielle Cartier will be exhibiting large pieces of mixed media art in the "Pop Goes South Jersey" on Third Friday at Rowan College So. Jersey — Clay College — 321 N. High Street. The art of Jim Greenwell and David Bogus will also "Pop" to the viewers' delight!
An Octopus's Garden in the Village on High will feature the wire wrapped crystal & stone jewelry of Whispering Woods Witch. Stop in to see everything that's new for spring!
Kevin Jordan in the Simple Life Studio is pleased to show this new piece — "The Tree of Lost Loves."
Visit all of the shops and studios in the Village and enjoy a bite to eat at Wildflower Cafe.
Bogart's Bookstore & Cafe, 103 N. High Street will host "musical stylings" of Dan Godbey and Steve Byrne.
Enjoy a cold beverage or a specialty coffee, and a dessert while you browse the bookshelves and enjoy.
Visit www.Levoy.net to get the latest information on all the concerts, Broadway type shows, comedy, and more!