Dreamcatcher Workshop at Cumberland County Library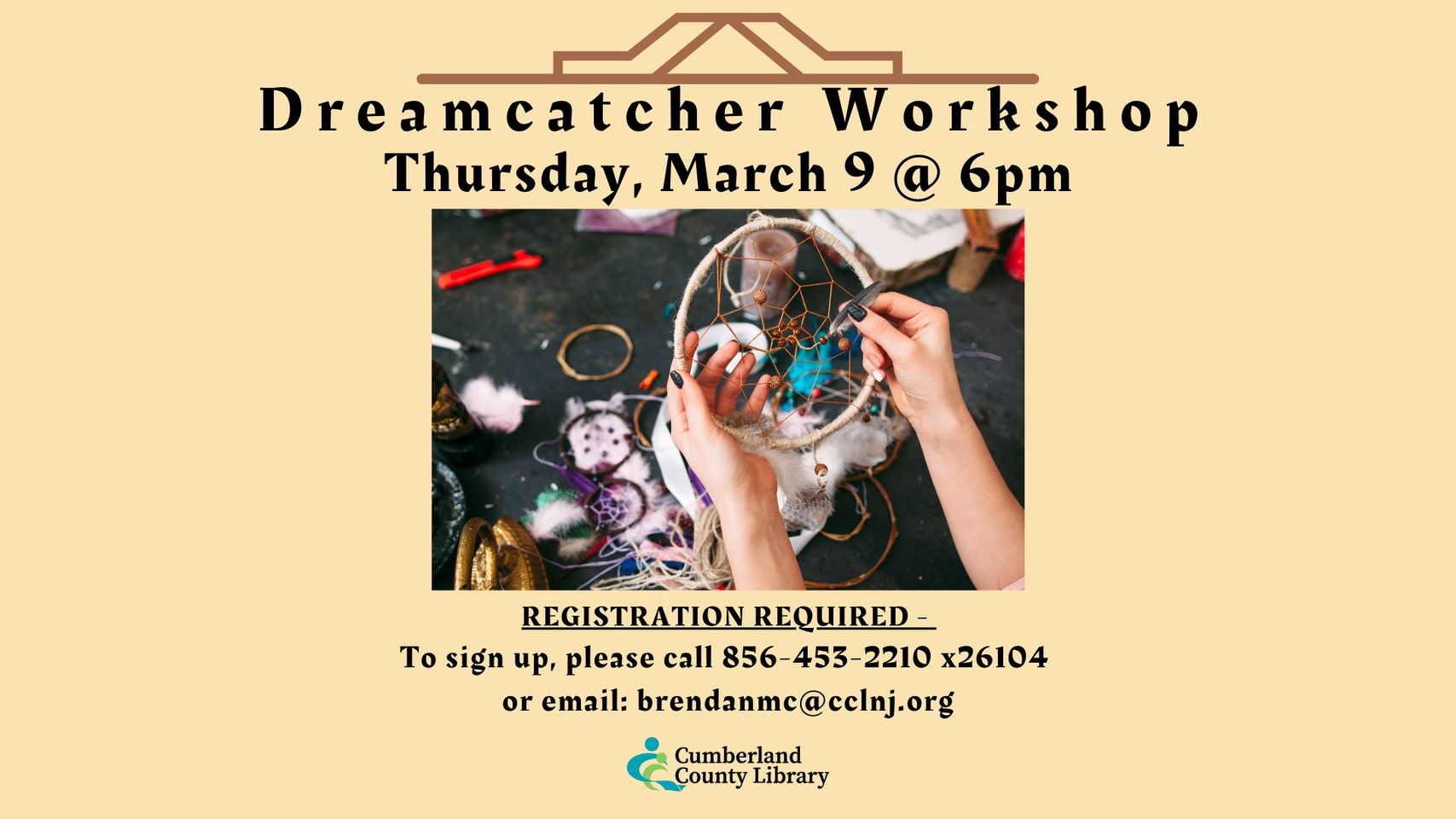 The Cumberland County Library is excited to announce an upcoming program that combines crafting, community awareness, and cultural education.
The "Dreamcatcher Workshop" program will happen on Thursday, March 9 at 6:00pm, at the Cumberland County Library, located at 800 E. Commerce St, Bridgeton, NJ, 08302.
The FREE workshop will be led by Ty "Dancing Wolf" Ellis, proud member of the Nanticoke Lenni-Lenape Tribal Nation as well as a cultural educator.
In the workshop, participants will have the opportunity to build their own dreamcatchers, while learning about the significance and importance of these sacred Native American art pieces.
This program is open to those ages 15 and up.
PLEASE NOTE- registration is required to participate in this class and space is limited. To sign up, please use the registration link above, call the Cumberland County Library at 856-453-2210 x 26104, or email:
brendanmc

@cclnj.org