Bobby Shantz and the Bridgeton Invitational Baseball Tournament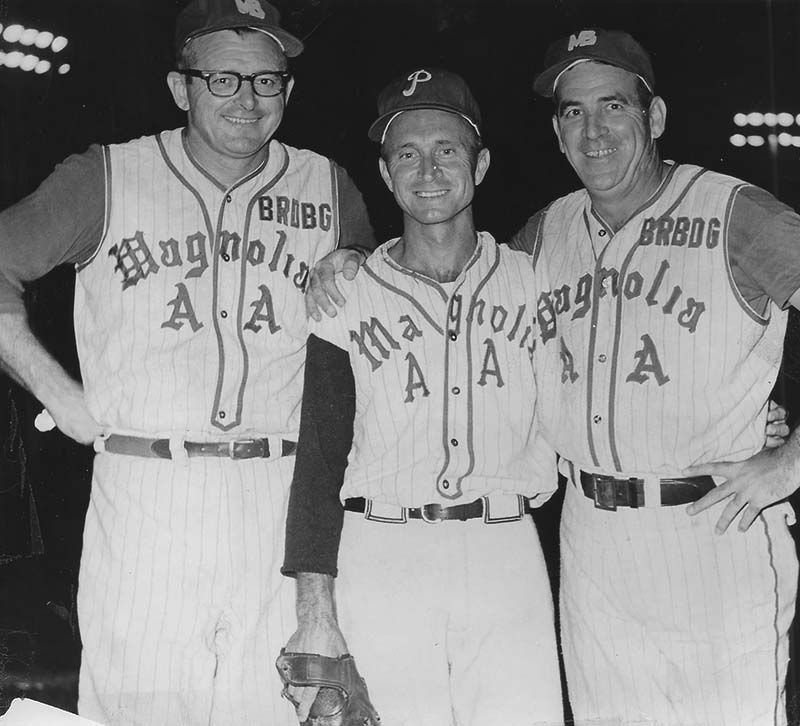 The South Jersey Baseball Oldtimers will be sponsoring Opening Night at this year's Bridgeton Invitational Tournament – Spring Classic scheduled for Tuesday evening, May 25th. The Tournament will be played on Alden Field, located on Burt Street ( now named Richie Kates, Sr. Way) in Bridgeton, NJ. The first game will begin immediately following the singing of the National Anthem at 6:30 PM.
Prior to the first game, we will be honored to have former 95 year old Phillie, Athletic and Yankee and 1952 MVP, Bobby Shantz make an appearance at the tournament. He will be shown our All Sports Museum of Southern New Jersey located adjacent to Alden Field at 6:00 PM.
Admission to the tournament is $5 for adults, $3 for Seniors and Students over 12 . Photos will be available for $5 and autographs at the BIT are free
. Please direct any questions to Dave Hitchner at (609) 364-9807.
The attached photo shows Bobby when he and former Phillies, Stan Lopata and Granny Hamner played in this tournament in 1968 for Magnolia AA.