A Night of Metal: Ultimate Live Evil, Ancient Mariner, & Metal Godz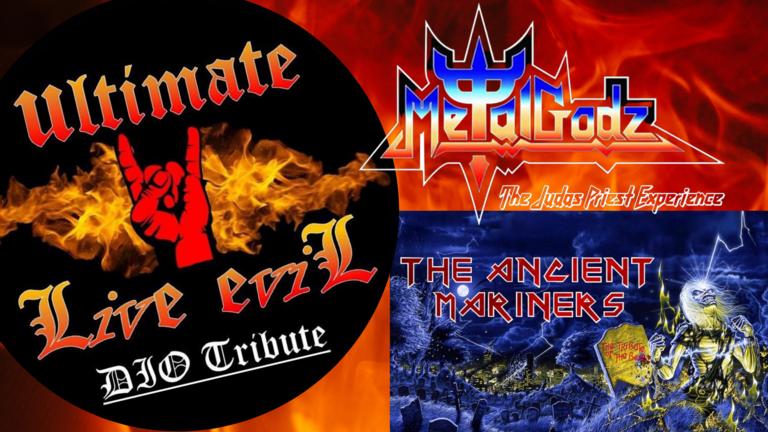 A NIGHT OF METAL! Featuring Ultimate Live Evil (Dio Tribute), Ancient Mariners (Iron Maiden Tribute), and Metal Godz (Judas Priest Tribute)
Ultimate Live Evil is the East Coast's premier tribute to the music of the legendary Ronnie James Dio. Spanning Ronnie's entire career from Rainbow, Black Sabbath and of course the mighty Dio! ULE is comprised of some of the best rock musicians from the Philadelphia/South Jersey area.
The Ancient Mariners are the Tribute of the BEAST, Iron Maiden, one of the best classic heavy metal bands of all time.  This music must be heard LIVE and The Ancient Mariners brings that hard and heavy sound to life in the most authentic way.
Metal Godz are a Judas Priest tribute band made up of 5 of the tri-state area's best metal musicians. On vocals, "SKI," from Deadly Blessing;  1st guitar, Tony Marinara from Wrathchild; on 2nd guitar, Paul Dunleavy from The Ancient Mariners; on bass, Kevin Mercer from Krank, and on drums, Mike Berry.